Rent a car with driver in Denmark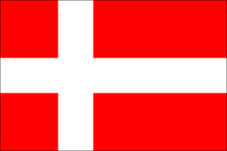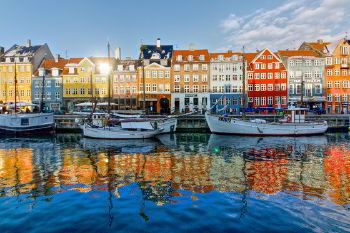 Denmark is a country in Northern Europe. Denmark is located southwest of Sweden and south of Norway, and bordered to the south by Germany. Denmark is also part of Scandinavia, together with Sweden and Norway. Denmark was founded as a distinct and original nation in 980. The population of Denmark is 5,700 thousand inhabitants. There are 443 named islands in Denmark, 76 of which are inhabited. The flag of Denmark, Dannebrog, is the oldest state flag in the world. It was adopted in 1219. The currency of Denmark is the Danish Krone. The winters in Denmark are generally wet with occasional snow. The summers are generally sunny and warm. Denmark has, along with other Scandinavian countries, the second highest standard V.A.T. rate in the world (25%) after Hungary. Denmark has the highest employment rate in Europe (75%).

You can Rent a car with driver in Denmark and visit the attractions and sights which suit every taste and interest: Tivoli Gardens, Rosenborg Castle, Christiansborg Palace Rundetaarn, The Little Mermaid bronze statue and many others.
The choice is up to you! Don't waste your time and book your Denmark chauffeur car!
Denmark chauffeur drive or Rent a car with driver in Denmark Airports
Chauffeur services Denmark
Get yourself around in comfort and ease with Denmark Chauffeur Driven Cars by 8rental.com. Regardless of what is on your travel itinerary, we will allow you to freely move around the country's cities and regions.
Rent a car with driver in Denmark and explore a fascinating mix of museums, galleries and historical parks, including National Museum of Denmark, Frederiksberg Gardens, Rosenborg Castle Gardens, Givskud Zoo, Fælledparken and others.
Chauffeur Hire Denmark Airports
We provide chauffeur cars for Aalborg, Aarhus, Billund, Bornholm, Copenhagen Airport, Karup, Læsø, Odense and Sønderborg airports.
How to make the Rent a car with driver in Denmark reservation?
Online Booking From is the gateway for your requests and reservations.
Rent a car, limo, minibus, coach with driver in Denmark
With us you can rent a car, limo, minibus, coach with driver in Denmark to visit the most famous cities in the country:
Rent a car with driver in Denmark

Copenhagen

Aarhus

Odense

Aalborg

Frederiksberg

Rent a car in Copenhagen
Limo hire Copenhagen
Van rental in Copenhagen
Coach Hire Copenhagen

Aarhus chauffeur car
Limo hire Aarhus
Van rental in Aarhus
Coach Hire Aarhus

Rent a car in Odense
Limo hire Odense
Van hire Odense
Coach Hire Odense

Rent a car in Aalborg
Limo hire Aalborg
Van hire Aalborg
Coach Hire Aalborg

Rent a car in Frederiksberg
Limo hire Frederiksberg
Van hire Frederiksberg
Coach Hire Frederiksberg
Liverpool

Randers

Kolding

Horsens

Rent a car in Esbjerg
Limo hire Esbjerg
Van rental in Esbjerg
Coach Hire Esbjerg

Rent a car in Randers
Limo hire Randers
Van hire Randers
Coach Hire Randers

Rent a car in Kolding
Limo hire Kolding
Van hire Kolding
Coach Hire Kolding

Rent a car in Horsens
Limo hire Horsens
Van hire Horsens
Coach Hire Horsens