Rent a car with driver in Linz
Linz is the third-largest city of Austria and the capital of the state of Upper Austria. It is situated on the Danube river. Linz has a humid continental climate.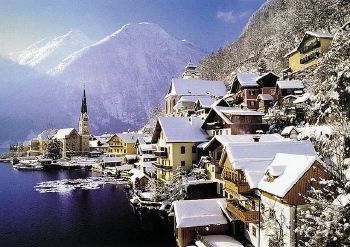 The population of the city is nearly 200 thousand inhabitants. Linz has been awarded the "European Capital of Culture" status in 2009. The city is also a member of the UNESCO Creative Cities.
The Ars Electronica Festival in Linz is the most important festival of digital art worldwide so many people from all over the world choose 8rentlal.com's Rent a car with driver in Linz service to be a part of this modern event. Anton Bruckner Private University for Music, Drama, and Dance provides education to 850 students from all parts of the world. Blue Danube Airport Linz served 530 thousand passengers in 2015.
Don't waste your time thinking is it worth to Rent a car with driver in Linz or not.
The city has got a lot of sightseeing points, like Hauptplatz Linz, Church of Saints Michael and Ursula and The Pöstlingberg Church, Ars Electronica Center, Lentos Art Museum and St. Florian Augustinian Abbey. 8rentlal.com recommends to our customers not to waste this amazing opportunity to travel and visit this interesting Austria's city.

Chauffeur Cars in Linz or its Airport?
Car hire with driver in Linz
Of course you can also enjoy the city life shopping and dining in Linz or make some excursions to the places we recommend. No matter what you choose for your Linz journey, make the most of it with a rent a car with driver in Linz from 8rental.com!
Chauffeur Cars Linz Airport.
Blue Danube Airport is like a starting point to the picturesque and modern city of Linz.
With 8rental.com's large selection of vehicles you will enjoy every minute during your trip!
How can I rent a car with driver in Linz?

Make it easy and confident via our Online Booking Form.