Rent a car with driver in Poland

Poland is an eastern European country situated on the Baltic Sea. Poland shares its borders with Russia, Lithuania, Belarus, Slovakia, Ukraine, the Czech Republic, and Germany. The population of Poland is 39 million people. There are 9300 lakes, 23 National Parks and one desert in Poland. Poland's highest point is Mt. Rysy at 8,199 feet. Poland's national symbol is the white-tailed Eagle. Most Poles are Roman Catholics. There are 500 university-level institutions of higher education in Poland. 90% of Poles having completed at least a secondary education. Polish-born Mariusz Pudzianowski is a five-time winner of the "World's Strongest Man" title. The International Fryderyk Chopin Piano Competition is one of the oldest music competitions in the world, founded by Polish Professor Jerzy Zurawiew. Poland is famous by its architectural monuments, castles, churches and stately homes.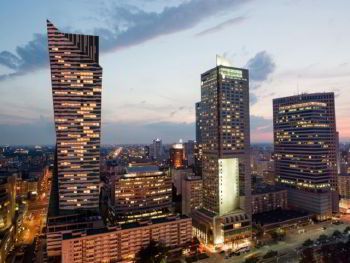 Poland is a beautiful country with lots of tourist attractions!
Rent a car with driver in Poland and don't miss the best of Polish sights and destinations:
Wawel Castle, Main Square Krakow, Wieliczka Salt Mine, Wawel Cathedral, Lazienki Park and tens of other places worth to visit.
Our Poland Chauffeured Car service allows you see the most impressive and interesting attractions and landmarks in the country. So don't wait for another moment. Make your decision now!
Poland chauffeur driven cars or Rent a car with driver in Poland Airports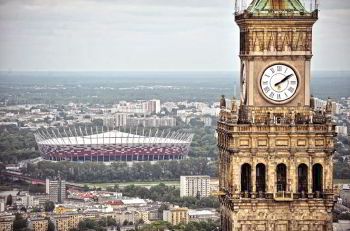 Chauffeur Services Poland
8rental.com offers reliable and affordable service to help you get around Poland with ease.
Rent a car with driver in Poland and spend your time on exploring country's architectural and
natural part: Royal Castle Warsaw, Malbork Castle, Krakow Cloth Hall, Planty Park, Słowiński National Park and many other things to discover.
The choice is always available to you to make your trip full of surprises yet still hassle-free.
Chauffeur Drive Poland Airports
We provide chauffeur service for Warsaw Chopin Airport, John Paul II International Airport Kraków–Balice, Gdańsk Lech Wałęsa, Katowice International, Wrocław-Copernicus, Warsaw-Modlin, Poznań–Ławica Henryk Wieniawski and for others Poland's airports.
Tell me where can I make my Rent a car with driver in Poland booking?
It's simple. Via our Online Booking Form.
Rent a car, limo, minibus, coach with driver in Poland
With us you can rent a car, limo, minibus, coach with driver in Poland visit the most famous cities in the country:
Rent a car with driver in Poland

Warsaw

Łódź

Krakow

Wrocław

Poznań

Rent a car in Lodz
Limo hire Lodz
Van rental in Lodz
Coach Hire Lodz
Gdańsk

Szczecin

Bydgoszcz

Lublin

Katowice

Rent a car in Szczecin
Limo hire Szczecin
Van hire Szczecin
Coach Hire Szczecin

Chauffeur service in Sopot

Rent a car in Lublin
Limo hire Lublin
Van hire Lublin
Coach Hire Lublin