Chauffeur Driven Cars Rotterdam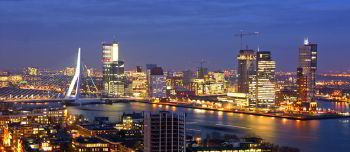 Rotterdam is located within the Rhine–Meuse–Scheldt river delta at the North Sea. Rotterdam is the fourth biggest port in the world and first in Europe. With a population of approximately 610 thousand people, Rotterdam is second largest city in Netherlands. The name Rotterdam is derived from a dam built on the river Rotte. Rotterdam is the most multicultural city in the Netherlands, hosting inhabitants of over 160 different nationalities. FC Feyenoord has won 14 Eredivisie titles, 12 KNVB Cups and two Johan Cruijff Shields. Rotterdam is the only city in the Netherlands with a skyline. Rotterdam named Europe's Best City at the 2015 Urbanism Awards.
Chauffeur Driven Cars Rotterdam is a perfect option for those who heard many times about city's destinations and finally have decided to visit the famous places, like Grote of Sint-Laurenskerk, Lawrence Church, Schieland House, Cube houses and Port of Rotterdam.
8 rental.com's Chauffeur Car Rotterdam is ready for the journey!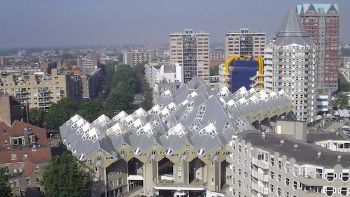 Rotterdam Chauffeur Drive or Chauffeur Driven Cars Rotterdam Airport?
Chauffeur Driven Car Hire Rotterdam
First time in the Netherlands's second largest city? A wide selection of economy or luxury vehicles
are available with 8rental.com's Chauffeur Driven Cars Rotterdam service!
If you are planning a business trip, family travel, romantic journey or simply fun adventure, you can find what you need from our extensive fleet.
Chauffeur Cars Rotterdam Airport
Rotterdam The Hague Airport handled over 1.5 million passengers in 2013.
Regardless of your length of stay or reason for your visit, a Chauffeur Car Rotterdam service will let you freely and conveniently move about the city. If you have spare time, visit the beautiful little village of Kinderdijk which is just 23 kilometers east of Rotterdam. It's considered one of the most visited places in the Netherlands thanks to its 19 perfectly preserved 18th-century windmills.
Take your Rotterdam chauffeur car the Euromast, which lies at the north entrance to the Maas Tunnel. 185-meter-high tower boasts two restaurants with superb views over Rotterdam, especially recommended destination for young couples.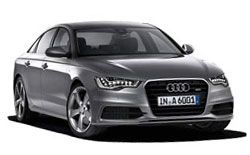 Explore all Rotterdam has to offer in comfort and style with 8rental.com!
How to book the Chauffeur Driven Cars Rotterdam service?
Via online booking form available 24 hours per day, 7 days a week on our website.