To see the city in all its glory and spend a comfortable time having a lot of unforgettable impressions, anyone who is going to have a good time in Berlin should use the services of reliable company 8rental.com. Service, in turn, will make every effort to provide customers with all possible conditions for an incredible trip around the city on a chic and dependable limousine.
An excellent voyage through Berlin on a luxury limousine
The limousine is a car that in the public consciousness is associated with a productive, luxurious life. The service offers the most luxurious limousines with all the amenities inside the salon. This means of transportation will perfectly fit into the concept of absolutely any event: wedding, birthday, corporate party and even a business trip. Moreover, the employees of the service will provide the most qualitative and profitable services, giving the customer the best means of transportation with a very experienced driver for the best trip to Berlin in life.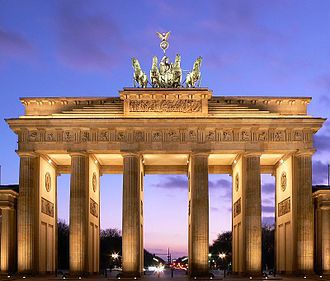 Incredible Berlin from the window of a posh limousine
Berlin - one of the largest cities in Europe and, probably, one of the most fashionable and updated ones continuously. Since 1990, it is the capital of Germany, but, in fact, still consists of two cities. After the fall of the wall, Berlin became one of the musical centers of Europe, which attracts an ever-growing number of musicians and artists. With the advent of trendy restaurants and clubs, Berlin regained its reputation as the most fashionable European city. It is a city that is rich with attractions, museums, exhibitions and other places that are interesting for both locals and tourists.
Elegant luxury limousine of a classy hiring company
8rental's limousines are equipped with safety and comfort systems for passengers, has excellent driving qualities and, despite its impressive overall dimensions, feels confident in the streets of Berlin.
The company of renting a limousine provides the best service, where each client is guaranteed:
an excellent technical condition of the limo
the attractive appearance of the car
the presence of professional, highly-experienced drivers who know the city and its surroundings
full security during the lease
agreement of routes to avoid the occurrence of misunderstandings
different methods of payment for the service
possibility to contact the service limousine directly from the rented car at any convenient time
Professional chauffeur to guide through Berlin
Drivers of the company, sitting at the wheel of a limo, will provide each customer with the most highly professional service and bring the customer to any place in the city. They are very careful and attentive on the roads, so the customers of the service should not worry about their safety. They are very neat, friendly and educated, and also have an impressive experience in this service. Traveling inside such a car is an excellent way to attract the attention of others, to delight, to amaze and get pleasant emotions and also to realize the dreams, traveling luxury all over the incredible city of Berlin.