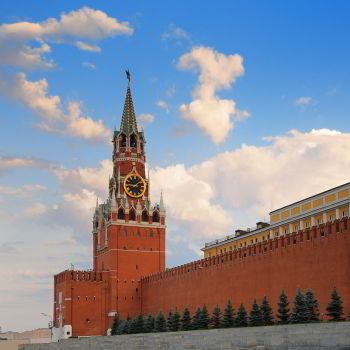 Through the respectable car rental service 8Rental you can hire a driver to act as your personal chauffeur for an evening or an entire week no matter how many stops you will need to make. Dressed in professional attire, our chauffeur service in Moscow will arrive at the destination you tell let it be the airport, your hotel or any other place convenient for you, ready to drive you in the luxury vehicle you have booked to wherever needed.
Comfortable Transportation, airport transfers in Moscow
It's been several years since 8Rental has been the leading one among car rental services in entire Europe. This car and personal driver in Moscow supplier is professional in all aspects possible. Our drivers are experienced and responsible, our fleet is rich and impressive, our entire employment staff is impeccable, and our determination to satisfy the needs of our clients is firm!
Private chauffeur service
Besides the professional attire and polite attitude of the private chauffeur that will meet you at the airport, there are also other advantages they feature. The driving license and the impressive experience in the field each private chauffeur has, determine the level of their preparedness. Once you entrust them, you will get assured in it yourself. You can rent an English, Dutch or French speaking driver depending on your convenience for airport transfers in Moscow. You can also hire a car with a driver in Moscow who speaks Russian well - it will be a wonderful chance to learn the language!
Chauffeur service - Large Spectrum of Choice
Rent a car with driver in moscow Ford Mondeo, for example: Volkswagen, Toyota Camry, Audi series, Mercedes E or S Class, BMW 5 or 7... Which one would you like to drive you along Moscow roads? All these vehicles and many others are all in perfect condition and wait for you. These cars are equipped with everything you may need for a comfortable ride including built-in audio systems, automatic climate controls, CD and DVD players, etc. All of the vehicles in 8Rental's fleet look fabulous and luxury!
Amenities You Will Be Flattered by
8Rental offers to rent a chauffeur-driven car in Moscow as long as you stay in the city. If you need only one-way transportation, no problem - hire a car in Moscow for a couple of hours or for the entire evening. For instance, you have arrived in Moscow and are planning to have a business meeting. Just book private chauffeur service with Mercedes S class car and tell the personal driver in Moscow to take you to your destination. After the meeting, you can set the driver and the car free. Yet, if you are planning to explore Moscow and get transported in comfort and style, why won't you rent the car with the driver in Moscow for the entire weekend?! 8Rental is in charge of the fuel necessary for all the trips.

The capital of the Russian Federation Moscow is a magnificent city with a ten million population! Here in Moscow, you can see the ancient and the modern side by side both favorably emphasized. The mere metro net in Moscow captivates with its design and impressive ornamentation. You can catch one to see the Kremlin, Red Square, the nine domes of St Basil's Cathedral, the KGB Museum, Lenin's Mausoleum and plenty of other must-see sights! All of them amaze and create wonderful memories!
However, if you want to see what the real life in Moscow looks like, rent a chauffeured car in Moscow and tell the personal driver in Moscow to take you to one of the most fashionable nightclubs or pubs in the city. Be sure, you will be sincerely grateful to your driver when you return to your hotel room full of positive impressions that night!
Looking for a personal driver in Moscow ?
Ready to do everything to make your stay in Moscow remarkable, we offer personal driver in moscow and luxury cars at your disposal. Just tell the direction and you will be transported in the highest comfort! Just get a quote, fill it out and leave the rest to us!