Coach hire in Kaliningrad, Rent a Bus with driver
Kaliningrad is a popular tourist destination in Russia. Being the most Western city of the country it is ideally located for individuals from the continent to come and enjoy its attractions. The Prussian fortresses were heavily damaged during WWII but then restored and attract many visitors from neighboring countries. The event of the summer 2018 are highly anticipated by local residents and people from all over the world as the 2018 FIFA World Cup fixtures will take place in Kaliningrad. Thousands of people already bought tickets and are waiting to arrive to support their national teams. Many a planning to come and to get the taste of atmosphere hence proper transport will be required to move these large groups of people around. Our company can provide the best coach rental services for privately organized groups and for professional agencies that base its businesses on organizing group travel.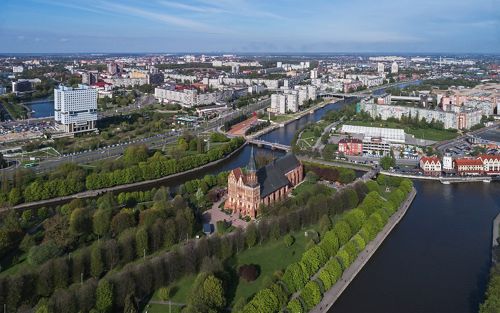 What customers get?
The company puts its customers first at all times. We have been operating on this market for many years and have managed to establish excellent relationship with major franchised dealers and financial institutions. This enables as to get new coaches virtually at any time we want and rent it out to our clients. The transport we provide is new, well equipped and complies with all modern, European safety regulations. The passengers will enjoy onboard climate control, air conditioning system, WCs, tea and coffee that can be served onboard, entertaining programs can be watched on television screens that are installed along the corridor.
We also happy to provide the fleet of professional drivers who have been doing their job for many years. These individuals will offer smooth and safe drive for the passengers of the coach. The drivers will optimize the routes, avoid traffic and take you on time at the game, opening training sessions organized lunch and dinner and to the city's attractions. All of them can speak some languages including English, so that there will be no problems in terms of communication and providing you basic information, such as where to buy souvenirs or the tournament merchandise.
Transfers.
The group will be picked up either at the airport or a train stations. If the group arrives on a cruise ship just like it was on Olympic Games in Sochi then the coach will arrive to the sea port. The driver will help the visitors to handle their luggage at the places of arrival and departures as well as at hotels.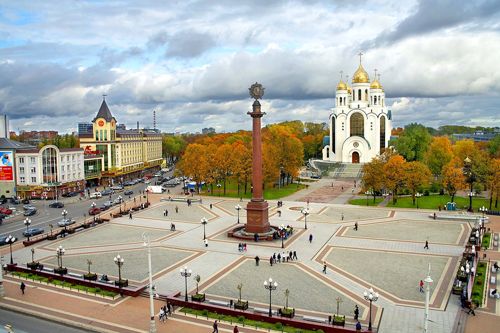 Rent a coach in Kaliningrad fro 2018 FIFA World Cup.
Years of experience and thousands of happy clients give as every reason to be confident that none except from us will guarantee clients better service. It is our goal to supply any travelling group with the best coach available and a driver who will offer the best comfortable drive at all times. All the transport is new clean and equipped to satisfy every traveler's needs. At additional request we can supply a VIP coach for 2018 FIFA World Cup but such orders should be made in advance.
Reservation.
We are happy to reserve our services for any group at any time. Please remember that if you do not hold tickets on the games, you will have to obtain travelling visa. Reserving our service will help to get it but it should not be made at the very last moment, however will be happy to help with any circumstances that will occur. Please contact us over the phone, social network messaging or email and tell us everything you would like to get. Based on our experience we will advice you what's best to do and the way things should be approached.