Coach hire in Kazan, Rent a Bus with driver
Whatever our client needs will be when they come to Kazan, our company is capable of providing the best services when a coach is needed. Tourists groups come to the capital of Tatarstan regularly as there are plenty of things to see and many attractions to be visited. The summer of 2018 will be particularly busy as the city going to be the host many fixtures of the 2018 FIFA world Cup. There will be lots of organized tourists groups coming from all over the world to support their national teams playing hence finding a coach rental company with high reputation is vital.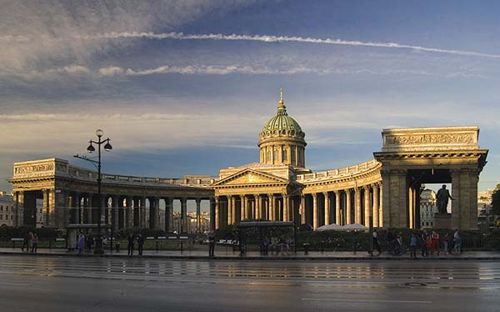 Why us but not someone else?
Our company provided coach hiring services for many years. We have the required experience and well established contacts with leasing companies and franchised dealers that can provide the vehicles for us in the quantities we require. The supplied transport come with good specifications and totally complies with all the safety regulations. The standard features of the vehicles include: stereo and DVD systems, climate controls, air conditioning, WC and tea/coffee making stations. All the buses are modern, spacious and very enjoyable to travel in.
Well respected coach's brands are available to our clients. These brands include MAN, Volvo, Scania, Van Hool and the others. At additional request may provide our customers with VIP coaches that have more space inside, have better seats and are specked even better. Also, the Wi-Fi systems can be fitted in if it is needed for the customers.
Professional drivers.
Our drivers are exceptional professionals who have been working in this environment for many years. They now the streets of Kazan and all the roots of the city exceptionally well. Due to this fact, the time spent onboard will always be at its minimum and the final points of every destination will be reached shortly. They will help our clients to handle their luggage at the place of pick up, departures and at the times of arrival at hotels.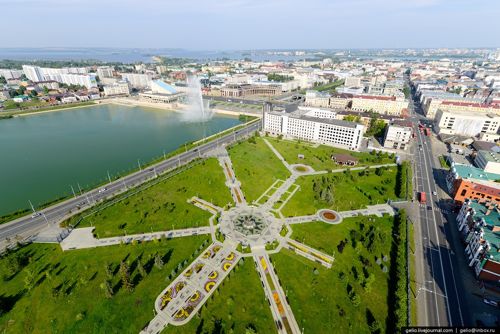 All of them can communicate to passengers in English and also in a few other languages. They can answer some common questions and give you suggestions of where to have a not expensive and good quality meal or where to buy souvenirs at good prices.
Rent a coach for 2018 FIFA World Cup with a driver in Kazan.
Indeed, by coming in a an organized group and particularly for the event such as 2018 FIFA World Cup is fun and provides better value for money. So, no matter whether you need to hire a coach privately or specializing on providing professional services in your country, you can always rely on our company's facilities. We guarantee high-class service, friendly and professional personnel and good quality vehicles supplied.
Making reservation.
Please contact our salesperson who will receive your request on our behalf. Please state the dates and the amount of people coming in the group. The contact can be made over the phone or in writing on email or social network. We can also give advice based on our experience and current circumstances. Once we get agreed the clients will be advised to make payment for reservations and receive our confirmation.