Coach hire in Liege, Rent a Bus with driver
Before choosing a car rental service to hire a coach abroad, it's essential to make sure the service is worth your trust. Count on the positive reviews left by real clients. Compare the prices and the conditions the service offers with those of other car suppliers in the region. And only after all these points are regulated, you can courageously rely on the company.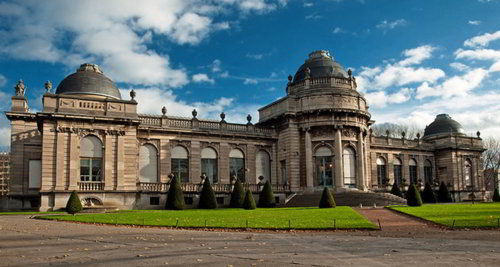 8Rental is one of those rare prominent car rentals, you won't ever regret relying on! We shall do everything to make your traveling in Liege unforgettable even if there is a huge group of travelers with you! Here you can rent a bus with driver in Liege on the most profitable basis and stay satisfied with your choice. We offer you a large fleet of most diverse vehicles, professional drivers to guarantee your safety, and some freebies! For more details, please read this brief yet informative article.
The Bus You Need
Do you plan hiring a compact coach only for a couple of dozens of people? Or perhaps you need to book a huge model to accommodate up to sixty-five travelers? In both cases, 8Rental will be happy to serve you! Choose Mercedes Sprinter and hire the chauffeur driven coach in Liege to welcome around twenty foreigners in this city. The vehicle is equipped with air conditioning, central heating, comfy seats, curtains, and other specifications of primary importance.
What concerns Mercedes Tourismo, this is a huge coach featuring such amenities as amazingly comfortable seats with armrests, a toilet, a minibar, air suspension, air conditioning, climate control, a fridge, audio system, etc. Traveling long distances along Liege's roads in this vehicle is a mere pleasure! If you want, you can also order some extra specs on additional cost.
Skillful Drivers
Working with exceptionally skillful drivers, 8Rental can courageously provide a safety guarantee. All of them have driving licenses and years of experience in the field of passenger transportation. Dealing with them, you will feel safe for your entire group of foreign guests.
Besides being skillful and professional, our chauffeurs can speak English, French, German, Italian, Russian and several other languages. Choose an appropriate driver in your quote to make your communication with him possible!
Freebies
8Rental is online any time of the day to receive your orders and proceed them. Hence, it's advisable to hire a chauffeured coach in Liege beforehand to have your huge group of foreigners met right at the airport or railway station.

As far as you are interested in the freebies, we are glad to inform you the fuel and insurance will be provided entirely for free. Just the same way, all fees and taxes will be under our responsibility.
All the costs set by 8Rental are sensible. Despite this, our constant clients are provided with impressive discounts quite often. Become one of them by booking a vehicle from 8Rental.
Admire Liege Together
Liege is an architectural "bouquet" of most astonishing buildings and monuments. This wonderful city is also urban and compulsive with the excellent eating places and the vibrant nightlife. You won't ever get tired of traveling here, in Liege. So, selecting Liege as a destination for tourists is definitely a smart variant. They will love as visiting all the major sights in the city, so strolling along the roads. And if you hire a bus with driver in Liege, your driver can drive you to any destination and wait till your group determines to change the direction.
Certainly, appearing in Liege, you can't but visit the primary tourist destinations first, yet you need to know there are fantastic places to explore in this city, which haven't been "over-visited" by tourists, yet. In all cases, for providing equal pleasure for a large group of foreigners, you'd better start with such sights as La Cite Miroir, Le Perron, Chapelle Saint-Roch en Voliere, Palacio de Los Principes-Obispos, etc.