Organizing a tour in Moscow for a large group of tourists is a task to approach with careful planning. Suppose you know all sights of Moscow and their history like the back of your hand; master English, French, Dutch or other foreign languages; and are entirely determined to present Moscow at its best! What about the transportation of your tourists in the city? You need to make sure the coach hire rental you book in Moscoware dependable. The coach must satisfy the requirements of all your guests so that they cherish the memories of Moscow and want to come for more. 8Rental offers to hire a chauffeured bus in Moscow on the most favorable conditions you can ever find. Professional drivers, equipped buses, and sensible pricing are what we offer our clientele!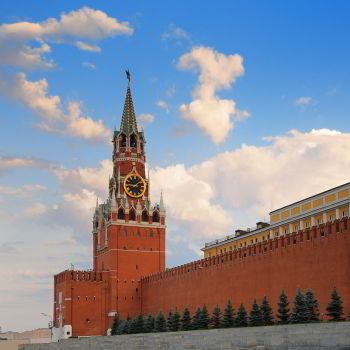 Booking a Bus from 8Rental, you can be assured to get a Great Tour
The more tourists you invite to Moscow the higher profit you will get, yet the more attentive you should be for providing them with the comfort level they need. If you are going to welcome around twenty passengers, a Mercedes Sprinter VIP will be the vehicle to drive them in complete comfort and chic. Hire this coach in Moscow with an experienced driver. This elegant and spacious model meets the top level VIP class needs. It is equipped with luxury seats in aircraft-style, air conditioning air suspension, an installed audio system with CD/DVD and stereo radio so that your tourists may enjoy some Russian folk music while traveling. Everything is made to have them satisfied with the drive!
However, once you are engaged in welcoming a large group of tourists, Mercedes Tourismo VIP is the best variant! Rent a bus in Moscow from 8Rental and this vehicle will accommodate up to sixty-five passengers and provide all of them with the highest comfort level! Rent this bus with a driver in Moscow and be confident in their safety. The coach has such amenities as a kitchen with a refrigerator and filters coffee machine, a toilet, curtains for more privacy, comfy armrests and reclining seats, hot drinks facility, seat belts, tinted windows for shading, reading lights, etc. Book this bus with a chauffeur and make your guests' visit to Moscow memorable!
Extras Especially for You

Skillful drivers - Undoubtedly, the first thing that may come to your mind is whether the driver you are going to rely the safety of your guests on is sufficiently qualified or not. Rent a bus with driver from 8Rental, all drivers with no exception have driving licenses, excellent practice in passenger transportation. They demonstrate a professional approach to every order and client. By the way, we have drivers speaking as Russian, so English Dutch and French! Depending on the nationality of your tourists, you may hire a driver to make him your companion while making the tour!
Free fuel
8Rental included the fuel, necessary for the entire tour, in their offer
Flexible prices
8Rental assists its clients when they have limited budgets. Just phone this car and driver supplier and the CS operator of 8Rental will help you choose the best solution!
Top Attractions of Moscow
We are sure you know how to start your tour in Moscow and where to take your guests. However, 8Rental wants to offer some attractions in Moscow you might have missed. Hiring a coach with a knowledgeable driver in Moscow you won't have to think where the bus will be parked, how long it will take to go from one direction to another. Just give the driver the list of destinations, and he will drive all of you there safe and sound as he knows well all the roads of the city. So, the top must-sees your tourists should visit are Red Square, St. Basil's Cathedral, the State Tretyakov Gallery, Moscow Metro (it's incredibly beautiful and will impress foreigners), Kremlin Walls and Towers, Kolomenskoye Historical and Architectural Museum and Reserve, Cathedral Square, Bolshoi Theatre, Novodevichy.