Coach hire in Samara, Rent a Bus with driver
Located on Volga river embankments, the city of Samara has always been a popular destination for tourists who travel in Russia. Large number of interesting attractions may be found there and some of the architectural miracles that refer several centuries back to the past. In the forthcoming summer of 2018 the city will host a number of fixtures for of 2018 FIFA World Cup. The events are highly anticipated by the world press and funs who are planning to visit the place to support their national teams. The most frequent question that will be on the mined of many people is to how to get moved in Samara during the tournament? Particularly if traveling for a large group of people is organized. The solution is very simple all that has to be done is to rent a coach for the whole duration of staying.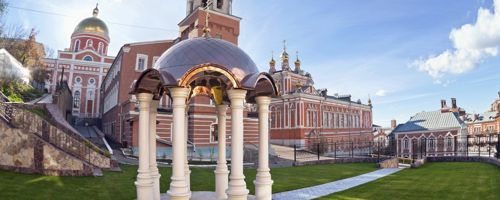 What customers will get?
It is our duty to make sure that the parties who intend to rent a coach via services of our company get the best transport and quality driver possible. We have outstanding relationship with many leasing companies and franchises as well as financial institutions that allow as to lease the best coaches and supply them for rent to our clients for at any time. Customers will get the buses that are commonly used around the world and made by manufactures such as Scania, Van Hool, MAN etc. If our clients wish to opt for a transport that has a prestige badge on it and considered as a VIP coach such as Mercedes or Neoplan we can also do it for you if the request is sent to us in advance.
The transport totally complies with all the European safety regulation and provides users with all commonly used features that make travelling comfortable. It is equipped with things like climate control, air conditioner, stations for making coffee and tea, has TVs along the corridor between the seats and has WC onboard. The coaches may also be equipped with Wi-Fi systems. The VIP transport can give travelers more comfort and sitting room.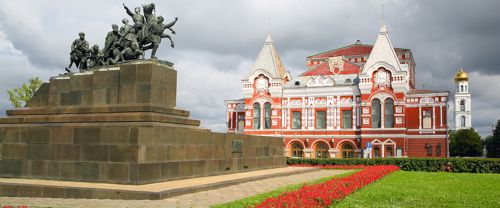 Our drivers.
Our drivers are carefully selected for the job. All of them have t=years of experience of driving passengers including for long distances. These people are exceptional professionals who can deal o only with day to day situations but also with adverse conditions if it happens during the journey. They will help travelers with handling their luggage at the time of arrival to train station, airport or the river port. The hand also will be given when luggage should be unloaded at the time of arrival to a hotel and at the times of the departure. Drivers are capable of speaking English and may be a few other languages so they can help you with general questions of giving you directions, where to get a quick meal or where to buy souvenirs.
Rent a coach in Samara during 2018 FIFA World Cup.
It does not matter whether you need a couch by organizing a private group trip to Samara for the 2018 FIFA World Cup or you are an agent who specializes on these things professionally. Our company's services will be right for any type of customers and we will make sure everyone get the same high quality service. It also may be needed for groups of journalists to be driven around the city and from stadium to hotels and press centers, TV broadcaster teams and organized blogger groups who can make substantial saving if they turn to us. By renting a coach by using our firm's services you will guaranty high-class travel experience and total piece of mind during the tournament.
How to reserve?
Most of our clients prefer to contact us via telephone. This is probably the easiest and most effective way of doing things. During telephone conversation with our representative it is easier to explain the needs of a particular client and specify the dates. The size, specification and the features in the coach can also be discussed over the telephone conversation. Our employee will not only answer all you questions but also give you a comprehensive advice with regards to local specialties and our own experience. Once all the queries are cleared and an accord is established all that will be left to do is to make a deposit payment to reserve the service. As soon as it is received we will be able to send you official confirmation that will also be helpful for visa arrangements if the tickets on the tournament are not purchased yet.