Chauffeur service in Kaliningrad, Rent a car with driver
Kaliningrad and its district is most western part of Russian Federation. In the past the city use to be called Konigsberg and was part of East Prussia as well as the state of Teutonic Knights. Even though the city was utterly destroyed in the WW II battles many of its attractions and historic places were restored, which are incredibly popular among tourists. There are plenty of things to be seen hence the place has always been a very popular tourists destination. The 2018 FIFA World Cup fixtures will also be held in Kaliningrad and thousands of visitor and gatherers are already anticipating their trips. As this is the most closed city to central Europe, huge amount of people expected to come. So it is agreed that in order to make travelling in the city comfortable, there is no better solution than to hire a car and use driver's services at the same time.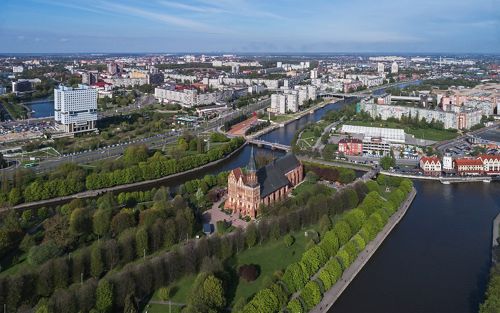 Advantages and benefits.
Kaliningrad is a relatively large city and heavy traffic during the tournament will be a normal thing. Then what could be better than to be driven in you rented car? Do not care about traffic jams, taking wrong detections or being lost. The chauffeur will take all these responsibilities for you and your friends or families. All that will be left is to look around and enjoy the atmosphere.
Moreover, the risk of receiving speeding penalties or breaching the traffic code will be totally eliminated. The same applies to illegal parking and consequently parking charges or even being evolved in an accident on the road. Driver's services together with hiring a vehicle will provide you total peace of mind and tranquility whilst getting around the city.
Drivers will provide services for you at any time of the day and night. Even if you go to a night club partying and consume too many drinks then there should not be any problems with getting back safely. The driver will wait for you and will be anywhere and at anytime on your request. He will advice you where to have a lunch, where to find the cuisine you want, where to find the best restaurant and where to buy tournament merchandise at best prices.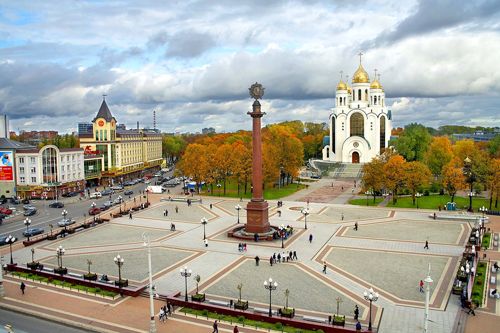 Transfers Kaliningrad.
Whatever the vehicle is rented there will be no additional costs except for the fuel. You simply tell as when you arrive and the driver will pick you up from the airport or train station. If you arrive in a cruise ship then you will be met at the sea port. Afterwards the car can be used as much as you like. If any friend of your will arrive later on you can send the driver to pick them up as many time as you like and take them to the place of their stay. Exactly the same thing applies when you are returning back. If the services are booked for that day then no payment will be needed for transfer.
Rent a car with chauffeur services in Kaliningrad for 2018 FIFA World Cup.
We will make sure that our customers receive the best service and have the most pleasant time whilst traveling in Kaliningrad during the tournament. Our services include not only executive cars but also ordinary small cars that are affordable to many people. Chartered drivers know the routes and all the roads of Kaliningrad very well. They can speak English or other languages and can help with basic queries and information.
Reservation.
Please do not hesitate to contact our representatives. We will be happy to get slot allocation for you but if that was done in advance that would appreciated very much. The closer it gets to the beginning of the tournament then more orders there will be hence prepare things as early as possible will make things easier for you and for us. We could be contacted over the phone, social networks or email. Please tell us of all your requirements and we will be happy to reserve the service for you.