Rent a Car with Driver in Lodz
Lodz was first mentioned in written records in 1332. Located in the central part of Poland, it is the capital of Lodz Voivodeship and the third-largest Poland's city. Lodz Voivodeship has 24 counties.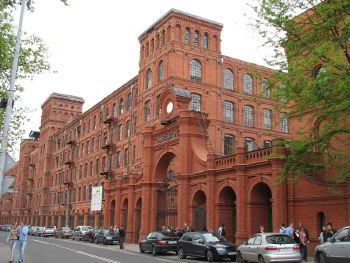 The city has a population of 742 thousands people. There are 3 big universities in Lodz, the biggest of them, the University of Lodz, which provides education to over 47,000 students, was founded in 1945. The distance from Lodz to Warsaw is approximately 133 km so with our Rent a Car with Driver in Lodz you can easy reach the Poland's capital. Lodz is twinned with Stuttgart, Lyon and Murcia. Piotrkowska street in Lodz is the longest pedestrian street in Europe. Budowlani Łódź Rugby Club has won Polish Rugby League for 4 times. Atlas Arena Lodz hosts conferences, concerts and sports events. The city has its own airport - Lodz Wladyslaw Reymont Airport - located 9 km southwest of Lodz.
With our Rent a Car with Driver in Lodz service you will find fantastic museums and cultural centers dedicated to the rich history of Lodz. The city is filled with attractions to suit everyone: Piotrkowska Street, Izrael Poznański Palace and St. Stanisław Kostka Cathedral, Muzeum Sztuki, Księży Młyn, The Great Synagogue of Łódź, Chapel of Karl Scheibler and many others!
Car hire with driver in Lodz or its Airport?
Chauffeur Cars in Lodz by 8Rental.com
Lodz is worth a visit and definitely deserves promotion! With so much to see and do, give yourself the chance to enjoy it all with 8rental.com's rent a car with driver in Lodz service.
Chauffeur Driven Cars at the Lodz Airport
Welcome to 8rental.com car hire with driver at the Lodz Wladyslaw Reymont Airport!
We are always happy to help you explore Lodz, checking out its shopping and dining destinations and other cities entertainments.
How can I rent a car with driver in Lodz ?
Our CS team looks forward to providing you with our quote and services via Online Booking Form.