Chauffeur service in Lublin, Rent a car with driver
For a better trip to the wonderful Lublin, one should find for himself the most reliable and suitable service for renting a vehicle with a driver.
Voyage over Lublin on a cool rented car
Travelers can ensure themselves an excellent pastime in the charming Lublin by simply using the reliable services of the company for renting chic cars with a friendly driver. Service 8rental.com. - a very reliable place to choose a good and fast car for traveling to any distance, both in Lublin and outside the city. Every tourist will feel safe and very comfortable traveling with the company's services.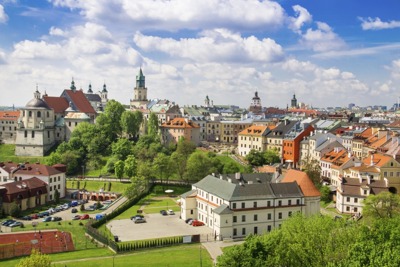 Lublin viewing - great chance to see more on hired car with driver
Probably everyone who knows a little bit of history is aware that during the Great Patriotic War there was a fascist death camp in the city - Majdanek. Now in this terrible place, where many peaceful Jews and Slavs were destroyed, was opened a memorial complex. Tourist should remember that some exhibitions are not intended for children. The entrance to the museum is free.
Lublin's other attractions are much more peaceful. Of course, it's architecture is in the first place. Lublin Castle 14th century castle, the Kraków Gate, the Cathedral, the Crown Tribunal (with which the marvelous city legend is connected), the Dominican Order Church, the Holy Trinity Tower, the list can be continued for a long time. Moreover, there is a botanical garden, many parks and museums: the museum of the poet Józef Čechović, the museum of the city and the amazing open-air museum of wooden architecture. In addition, as in every venerable ancient city, there is an underground passage in Lublin, where tourists are now allowed to go.
Excellent Lublin for each tourist
Modern supermarkets and shops are concentrated in large shopping centers in Lublin. The most famous of them are "Plaza Center", "Olympus Gallery", "Centrum" (even two, in Krakowskoe Suburb and on Thomas Zan Street). All things of famous Polish brands, a variety of electronics and so on can be bought here. If tourists want to buy things with national colors or in vintage style, then they have to go hiking through the numerous Old Town souvenir shops.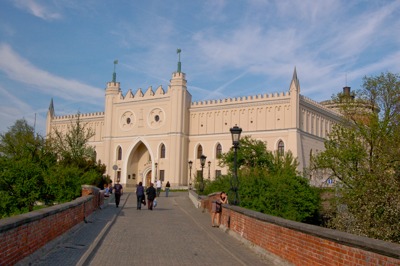 Productively and quickly move around Lublin is possible with a service for renting great cars, where high quality of service and the safety of passengers - the main thing for service employees. Here, each car regularly go through a technical inspection and if there are breakages, they are all fixed immediately. It is always clean and very comfortable in the salons, every tourist will feel comfortable being inside.
Travel in a great way over Lublin with reliable chauffeur
A good driver is one for whom the comfort and safety of each passenger is important. And this is about the people who work at 8rental.com. They will be able to create for the passengers great conditions for the trip to be as good and pleasant as possible. Their extensive driving experience and serious attitude to work, guarantee the provision of high-quality services.