Chauffeur service in Nizhny Novgorod, Rent a car with driver
The earliest service which offered cars for rental dates back to 1916. This was the German company Sixt. At those years the company could offer only three vehicle models to book. Within several years, several competitors appeared in the sphere. But all that they could offer to customers were simple cars at around 10 cents per mile price. A century has passed and this industry has impressively developed. 8Rental is one of the brightest examples of how profitable it is today to rent a car with a driver in Nizhny Novgorod, as well as in many other cities in entire Europe!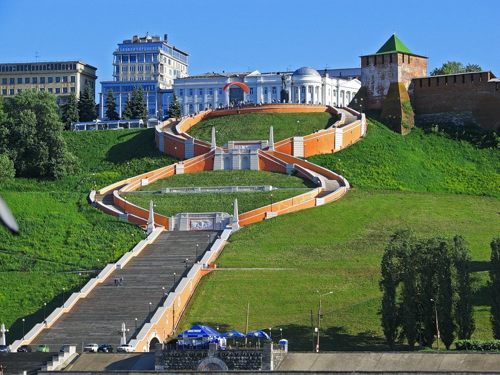 Premium Cars from 8Rental - The Evolution of Car Rental Services
8Rental is the service which cares for all its customers and hence has acquired a large fleet of most diverse vehicles! Here you can find the model that best meets your status in the society, your preference and other requirements. This car supplier offers as cars on budget, so luxury ones which will make your transportation in Nizhny Novgorod amazingly pleasant and comfortable. Book an Audi A6 to impress your business partners, in case you are here on business, or rent a powerful BMW 7 to race on the city's roads as furiously as you love! Both models, as well as all others, are offered with high-end interiors and top grain leather upholsteries, Dual-zone Climate controls (automatic), installed audio systems, DVD and CD players and a series of other amenities. All these cars are in excellent condition!
Get a Reliable Driver
Driving in an unknown city is quite a difficult task. Surely your GPS will help you greatly, yet the mere tension is enough to make you tired at the end of the day. By hiring a luxury chauffeur driven car in Nizhny Novgorod, meanwhile, you can freely enjoy the city's beauty from your car window worrying neither for the right way nor your safety! 8Rental drivers are professionals who are aware of all the roads in the city. You juts need to name the direction and you will be carried there safely. Our drivers have great practice in transporting passengers. Besides requiring a driving license from every driver who applies for a job in 8Rental, the company also demands perfect recommendations from their previous employers. If you don't know Russian, no need to worry, as we also have English, Dutch, and French speaking drivers.
Nizhny Novgorod - Endearing City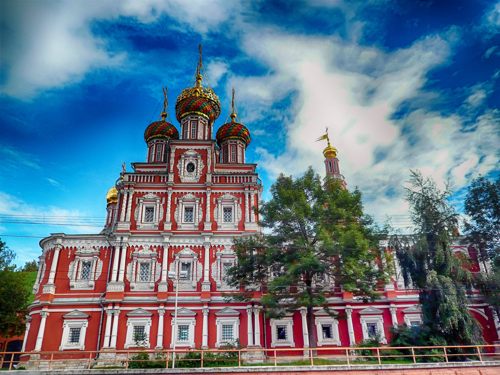 Nizhny Novgorod is a marvelous city rich with historical monuments. Each of them is uniquely beautiful and significant not only for the city's but also for the country's history. Hire a car with driver in Nizhny Novgorod and tell him to drive you to one of amazing stone cathedrals, the red brick Kremlin, the futuristic planetarium, the hyperboloid tower or one of the fabulous medieval monasteries. Once you appear in Nizhny Novgorod, you will see a fantastically harmonious city made up from different cultures, technologies, and eras. It's really amazing how all these diverse pieces create a united attractive urban landscape! There are also fine restaurants in Nizhny Novgorod where you can enjoy tasty meals. Mitrich is a wonderful steakhouse. The Biblioteka offers Italian cuisine while at Pyatkin you can taste the best local Russian meals.
Trust Your Transportation in Nizhny Novgorod to the Best Service
8Rental is definitely the car rental with driver in Nizhny Novgorod service you should apply the moment you step into the city. Moreover, besides booking the car you liked the most, you can hire a driver that speaks your language beforehand. Just visit the website, get a quote and fill it out! 8Rental offers a line of advantages including reliable cars, skillful drivers, free fuel, medical insurance while you are driving in a car of this service, etc. It's you who chooses the pickup and drop-off address, so have your car meet you right at the airport if you wish!