Chauffeur service in Novosibirsk, Rent a car with driver
When you appear in a foreign country or city all alone it becomes somewhat difficult to get to your destinations without hustle and bustle. You don't have an idea where the address you need is, taxis are tremendously expensive, public buses are, as a rule, overcrowded and inconvenient. Above all this, not all locals can explain you the route you need in your language. And if you are in Novosibirsk on business you will simply be puzzled how to manage the time and appear on meeting on time. 8Rental, one of the most reputable car suppliers in entire Europe, offers its cars and skillful drivers. So, booking a chauffeur-driven car from 8Rental is what you need to do the first once you step onto Novosibirsk.
Choose the Car Model According to Your Requirements
At 8Rental you can book the car in the perfect condition that will best meet your budget and requirements. 8Rental has vehicle models to any taste and pocket! Make the selection from the impressively large fleet of most diverse car models starting with a standard Ford Mondeo and ending with a business class Audi A 8. Anyway, if you still have doubts and can't distinguish which to book, the friendly CS operator will gladly help you make the right choice. Our vehicles are equipped with climate controls, heating systems for seats, premium safety systems, cruise control systems, amazing leather interiors, DVD or CD players so that the customer can listen to his/her preferred music while driving in Novosibirsk.
Chauffeurs You Can Always Depend On
Once you rent a car with a driver in Novosibirsk from this premium car rental service, you will be provided with a skillful driver you can always depend on! Besides having a driving license and many years of experience in passenger driving, each of our chauffeurs knows all the roads in the city by heart. You name the direction and your driver will drive you there as soon as possible! We have not only Russian-speaking drivers but also those who master English, Dutch and French. Depending on your language knowledge, you can choose the driver you need. Hiring a car from 8Rental has so many advantages!
Novosibirsk Welcomes Foreign Tourists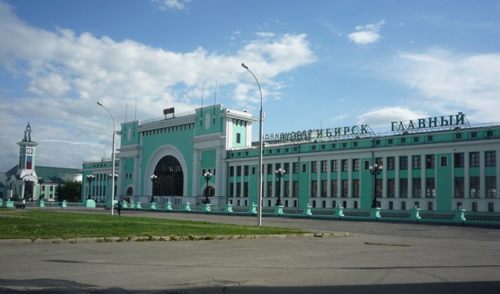 Novosibirsk is one of the most beautiful cities in Russia. Situated on the bank of the river Ob, this city looks amazing! There are different sights you are sure to love in this marvelous city. Novosibirsk Zoo is one of the must-sees especially if you are traveling here with a kid. Other places of interest include Novosibirsk State Academic Opera and Ballet Theater, West Siberian Railway History Museum, Children and Youth Cantre Planetarium, Novosibirsk Theater of The Musical Comedy, Krasny Fakel Theater, and many others. This city is also famous for its unbelievably beautiful parks including Zayeltovskiy Park of Culture and Leisure, Central Siberian Botanical Garden, Berezovaya Roshha Park, Narymskiy Park. Each of these parks promises to provide you with an amazing experience. Just hire a car with a driver in Novosibirsk and enjoy every hour spent in this city!
Getting a Quote
Do you need to rent a chauffeur-driven car in Novosibirsk? Just get a quote and fill out the necessary points. Mention the journey, transport and personal details. Tell whether you need a single, return, hourly journey type or specify your own trip. You can hire a car with a driver in Novosibirsk for as long as you stay here. Don't forget to state the pickup and destination address. You can hire your car and have it meet you right at the airport or the railway station. Whichever convenience you need, it will be provided! 8Rental also offers free oil and health insurance for all its customers. Get a quote and get ensured yourself!