Samara is a city in Russian Federation, which is located in midlands on Volga river embankment. There are plenty of historical attractions that refer back for several centuries. Very often people prefer to hire a car that includes the chauffeur facilities.
How to book
To book a car with a driver you need to pick up the phone and give us a call specifying the dates, class of vehicle and all the other things that usually required for renting a car. You can also contact us over a social network or write to us on email. We will endeavor to give our suggestions and provide our advice. If we have an accord and get agreed all that will be left to do is to make the payment. As soon as it is done, we will send you our company's official confirmation to you. This documents will also be helpful when you are going to apply for a visa in case you do not a have a ticket already.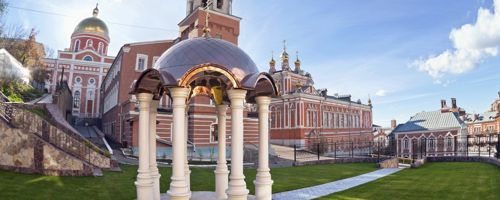 Rent a car with a driver in Samara.
The company has based its business in this area for so many years and has the required amount of cars and feet of professional personnel. We will provide the most comprehensive service possible with a range of vehicles starting from class "B" (VW Polo, Skoda Fabia, etc.) finishing the range with executive cars of prestige manufacturers. The tournament will attract so many people from different countries hence it is advisable to make the booking in advance. Please do so as soon as possible, and you will be guaranteed allocation slot. Make your stay in Samara enjoyable and travel in comfort. There will be plenty of opportunities to familiarize yourself with the city, to see its attractions and famous places.
Our trustful staff of drivers - only one of the benefits
While staying in a large city like Samara being driven in the hired car provides plenty of advantages. There is no need of getting to grips with the streets and traffic directions, which are pretty complicated. The chauffeur will take care of you, your friends or a family. His services will be available at any time twenty-four hours each day. A driver speaks English and also may speak and understand a few other languages. Therefore, he can give you advice of where and when to go, how long it is going to take to reach the final point of destination, where to have a budget meal and where to find a high-quality restaurant.
Being driven in a rented vehicle provides total peace of mind that you will never be responsible for road accidents, getting speeding penalties, breaching traffic code, getting parking tickets or even your car being towed away. If the vehicle is rented by a group of friends and some of them want to do one thing, and the others do the other, then a driver can manage the logistics by taking one company to one place and while they do their staff thee take care of the other chaps somewhere differently
Transfers and picking up
Once the services are booked there will be no additional charges for the pickups from airport, train station or even a port (if someone is going to arrive by cruise ship by Volga river). The driver is going to pick you up free of charge.
Moreover, if your friends are going to arrive later on, you can send a driver to pick them up. The only expense that you will have is the cost of petrol, which is very cheap in Russia (roughly 60 cents a liter). At the end of your vacation, you can also be taken back to the place of the departure free of charge if the car is rented on that day.