There is nothing more pleasant than sitting back in complete comfort and safety while being taken to your desired direction. If you plan to travel abroad, your transportation means should become the primary issue to solve. Even if your destination is such a small town as Stoke-on-Trent, having your transport with a professional driver is something you will benefit greatly. 8Rental offers to become that service which can accompany you during your entire stay in Stoke-on-Trent. All that you need is to contact the facility, place an order and have it proceeded promptly. Be sure; once you land in Stoke-on-Trent, your booked car will be waiting for you.
8Rental supplies individuals and groups with the top level of passenger transportation and chauffeur services in Stoke-on-Trent at a competitive rate. We at 8Rental.com are proud of our punctuality and high level of professionalism and stay committed to offering our best car rental with driver in Stoke-on-Trent for you, our lovely customers!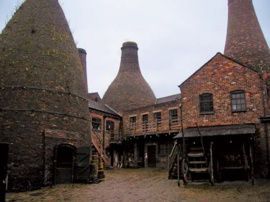 How to Place an Order
So, if you are planning to hire a car with driver in Stoke-on-Trent, you will need to fulfill a few steps. Get a quote and fill it out with such data as the start date and time of your order, the pickup and drop off addresses, the type of the trip (you may cater the journey according to your requirements), and the number of passengers. The car type and class are to be chosen, as well. If you have any additional services, remember to mention them in the quote. It can be the language your driver should master, pick up at the airport, unusual conditions in the hired vehicle, etc. Once you have completed all these data, it's time to pass on your personal information involving your first and last name, E-mail address, and contact number. After filling out the entire form, send the request and have your order proceeded in time. The price is calculated either based on the hours or the length of the journey (if it's a one-way trip). The fuel expenses are at 8Rental car rental's charge.
Impressive Fleet of Cars
8Rental owns a large fleet of most several cars to meet any client's requirements. There are as standard class cars, so business class and first class ones. If you plan to travel on your own and want to save on car hiring services, it's worth considering a standard class car. These are either compact or quite large vehicles equipped with all the essential amenities. Book a Volkswagen Passat, a Ford Mondeo or Toyota Camry to be carried to both short and long distances in complete comparability.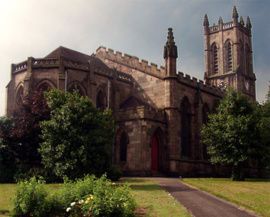 What concerns business-class cars, these are amazing models packed with the highest requirements of the business class. They feature gorgeous lighting and interiors crafted from the finest materials. Above all these, business class cars at 8Rental feature perfect technical characteristics to satisfy any businessman's highest demands.
VIP clients, meanwhile, need special service. Especially for them, 8Rental offers several models of first-class cars including Audi A8, Mercedes S Class, etc. These vehicles are equipped with the most luxury specifications to provide unforgettable trips along Stoke-on-Trent's roads. Just rent a chauffeur driven car in Stoke-on-Trent and get ensured in this yourself.
Drivers, You Can Always Rely On
No one loves driving in a foreign city, as this way you have to concentrate on the road and don't manage to enjoy new city scenes properly. On the other hand, this is not safe, either. Just for these reasons, 8Rental European car supplier provides each of its clients with a driver to trust fully. We have only licensed and skillful drivers who know well how to serve customers to get a high customer satisfaction level. Be certain; you can always rely on them whether the matter concerns safe transportation or any other issue that your chauffeur is capable of helping you.
Tiny but Memorable Stoke-on-Trent
Stoke-on-Trent is a lovely little town situated in England. Despite its size and the few inhabitants (around 240 thousand), the city impresses with its architecture, nature and unique serenity all around. Once you are here, hire a chauffeured car in Stoke-on-Trent at 8Rental and tell your chauffeur to drive you to such places of attraction as Trentham Gardens, Biddulph Grange Garden, World of Wedgwood, Ford Green Hall, Stoke Minster, and others. A couple of days will be entirely enough to explore Stoke-on-Trent especially when you have 8Rental as your "guide"! Stoke is located in Staffordshire, West Midlands region. It is situated on River Trent. Stoke-on-Trent is commonly called the Potteries. The population of the city is approximately 260 thousand people. Stoke-on-Trent has a maritime climate. Stoke City F.C. currently plays in the English Premier League. World famous singer Robbie Williams was born in Stoke-on-Tren. Rent a car with driver in Stoke and take an excursion to Potteries Museum & Art Gallery, Water World, Bet365 Stadium and Alton Towers. Be sure these places and our chauffeur service will not leave you disappointed!