Chauffeur service in Yekaterinburg, Rent a car with driver
Whatever you travel to Yekaterinburg, a question may arise where to rent a car in this city. On many occasions when foreigners come to the place they prefer to find a company that can also supply a driver with a hired vehicle. This is a much convenient way of moving around the city that has a lot of advantages and limits risk of being responsible for any accidents and consequentially damages. Therefore, finding the right firm with good reputation and which can organize professional high quality service is vital.
What are the benefits?
The benefits of hiring a vehicle alongside with using driver's facilities are enormous. Clients totally illuminate the risk of involvement in road accidents of the fault of their own. There is nothing better than to be a passenger in a rented car and be chauffeured to whatever places are required. You also will never receive parking tickets that you will have to pay for. Speeding penalties are no worries for you; hence you will be confident that nothing is going to be debited from your credit card later as a charge for speeding offence.
The other very important benefit is that once you appearing in a place where you have never been to it is certainly will be hard to cope with traffic and luck of roots knowledge. The driver will illuminate these problems and provide you with 100% peace of mind taking you whatever are necessary. Based on his superb knowledge of the city he will help you to plan the roots in accordance with your requirements and provide you with the best logistics possible. He will be at your disposal at any time you want and even at night. So, while partying in a night club your can consume any drinks you want to. The same applies when lunching and dining.
Airport picks up and transfers.
Irrespective how did you arrive to the city, whether it was an airplane or a train, a pick up from the place of arrival can be arranged. A transfer to a hotel or to a rented flat will follow. The good thing is that will be totally free of charge as the rental will commence right from the moment you are picked up. The saving will also be substantial as if you turn to third party services that might cost quite a lot of money. The same applies to transfer back to the place of departure at the end of your journey.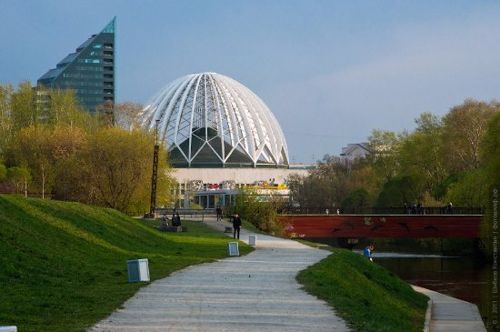 Moving around Yekaterinburg.
Yekaterinburg is pretty large and the traffic in it is very often heavy. Particularly it applies to rush hours in the morning and at the times when everyone goes home from work. Driver will provide your with the best service possible of not to be involved in traffic jams. They will give you maximum effort that the logistics between the places you go to is done at its best and the clients spend less time on the move. There are quite a lot of places to be visited in the city hence the driver will take you anywhere you want.
Rent a car for 2018 FIFA World Cup with a driver in Yekaterinburg.
Indeed, the events of the summer 2018 are highly anticipated by thousands of people who will come to the city to watch their teams playing. Our services will be ideal for anyone who comes to Yekaterinburg for 2018 FIFA World Cup. Travel around the city in comfort and have the most pleasant time with no worries about traffic and a car with a driver at your disposal 24 hour per day. It could suite almost any ordinary individual, a company of friends, a family or these who will be on their working duties for broadcasting and writing about the events. Apply to our service in advance, so that you will be guaranteed the slot in our booking.
Range of cars we can provide.
The company can supply almost anything that you think will satisfy your requirements. Normally our clients are provided with vehicles of European classes that range from class "B" to class "D". However, if customers wish to apply for VIP services then an executive car of a higher class and a prestige brand can be provided.
Service reservation.
Reserving a car and a chauffeur with it is a very easy process. All that has to be done is make a contact with one of our representatives. They will carefully listen customer's need and will provide you with an advice of what are available and what should you do. If everything satisfies our client's need then the payment should be made and then the official confirmation will be sent to you.