Chauffeur service in Moldova, Rent a Minibus with driver
To have the most unforgettable trip over Moldova it is reasonable to make booking of reliable and modern vehicles that service suggests.
Hire a reliable vehicle for unbelievable Moldova voyage
During the long road over Moldova the best choice is to use reliable vehicle supplier company that will provide each traveler with great and safe means for passengers' transportation in the most cozy and secure way. Hiring service called 8rental.com. ensures each client with different kinds of vehicles for having the most comfortable and secure trip at any direction. Here each traveler can hire such types of transportation means as car, minivan or bus. To see the vehicles and quickly book the most appropriated one is possible after going on 8rental.com.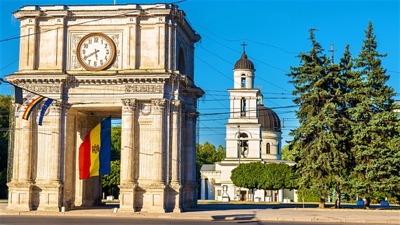 Moldova beauty - use company to rent vehicle for city viewing
A picturesque and charming country that will bring a lot of positive impressions, especially if to use the services of a quality company where travelers can rent a vehicle with different capacities from 4 to 65 people. Moldova can offer its guests fascinating excursions to historical places, the country has several nature reserves, there are quiet villages and modern megacities, restaurants and casinos which attract neon signs.
First of all, the most ancient city of the Old Orhei state deserves attention. The city is located in a small gorge, the first settlements appeared in the prehistoric era, as evidenced by rock paintings and inscriptions in the caves. The city is a real museum complex, each building of which was a witness of important historical events.
It is necessary to visit the monastery "Assumption of Our Lady", which was opened in the 12th century and is considered the most gorgeous monument of the Middle Ages. More than a hundred museums and galleries are open in Moldova, but special attention should be paid to the Museum of Folk Crafts located in the village of Ivancha. Among the religious monuments worth mentioning the magnificent monasteries, especially popular are excursions to the Monastery "Capriana".
Excellent Moldova – attractions viewing with rental company
One of the most interesting excursions will be a visit to the Fortress of Soroca, which was built on the banks of the Dniester. The castle played an important role in the war years with the Turks, it is perfectly preserved to this day, even a small church, located in its inner courtyard, has survived. In the city of Soroka there is another unusual monument, called the Candle of Appreciation. It is a high tower located on one of the rocks. The monument was opened in 2004 and is dedicated to priceless monuments of culture. All these attractions and even more each tourist will be able to see ordering one of excellent vehicles at high-grade rental company.
Travel over the whole Moldova on a classy vehicles
Inside the salons of vehicles proposed each passenger will find a host of facilities for making the trip twice better and more comfortable. Each vehicle's condition is on the highest level, it is really clean and convenient inside. For small family journey, it is possible to hire a classy car, for bigger company of travelers there are excellent minivans to offer. As for big excursion groups, pupils' or students' journeys, sport teams or business trips it is reasonable to order coach with driver.
Moldova journey on modern vehicle with service's drivers
Only a really professional chauffeur can drive fast but safe, so this is the main advantage of the service. Each driver is utterly punctual and conscientious about their job and take their working duties very serious. They have driving license and regularly go through medical examination.