Arriving in Moscow with a group of friends or relatives, you will instantly feel the need of hiring a minibus with a driver. Moscow is a metropolitan city with too heavy traffic, and you may easily get lost if you take the wheel for the first time here. Not to frighten or embarrass your company as well as yourself, 8Rental offers to rent a chauffeured minibus in Moscow and enjoy your vacation! There are so many places you should visit in this city, that spending your efforts and time on driving will seem irritating just for yourself!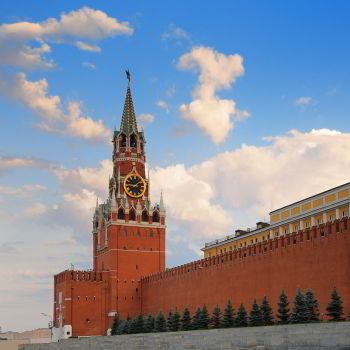 Get a Minibus in Moscow, and we Guarantee your Safety
Safety is the first thing you need to have a guarantee for when leaving abroad with a group of people. 8Rental minibus service provides all the safeguards you and your passengers will be completely safe on roads during your whole visit. Our professional drivers with years of experience in passenger transportation along with premium minivan all in excellent conditions are the pledge of safety! Choosing 8Rental, you get the chance to travel only in the most reliable minibusses ever manufactured.
What You Get by Choosing 8Rental
What can you get by choosing 8Rental as your minibus and driver supplier? Will a professional driver who has a driving license and years of experience and a premium minibus suffice? If not, you can add flexible pricing with lots of discounts, free fuel, health insurance, pick up and drop off wherever you needed. 8Rental is the service you can thoroughly rely upon.
Advantages of Chauffeured Minibuses
Renting a minibus for a group of travelers is highly beneficial. You don't have to wait in long queues for public transportation, make inquiries among foreigners, or book expensive taxis! Besides, it is such fun to travel together with friends enjoying one another and not worrying who is driving! Rent a microbus with a driver; you can visit fashionable restaurants and taste the local cuisine. In Moscow, you will be offered a glass of vodka via an appetizer. Booking a chauffeur-driven minibus from 8Rental, you may enjoy your meals leaving your transportation to a sober driver!
Customers have the chance to choose a minibus within the large fleet of mini-coaches rental in Moscow: Mercedes Viano, V Class, Sprinter, and other models. Depending on the number of your guests, as well as their comfort requirements, you may choose any of the minibuses mentioned above. If you can't determine, our qualified specialists will offer the best solution for your travel!

Feel the Heartbeat of Moscow
Are you and your company in Moscow for only a weekend? Be sure these two days will fly by faster than you could ever imagine if you know where to start your journey from and where to end it. 8Rental suggests a convenient and practical itinerary for you entirely for free! Here you will learn all the directions that will help you discover the best of Russia's art and culture, both visually and gastronomically!
Day 1, using a minibus in Moscow:
Start your first day in Moscow with visiting the State Tretyakov Gallery. Afterward, satisfy your thirst in Strelka Bar. Here you can taste different drinks and cocktails both alcoholic and non-alcoholic. Continue your day with New Tretyakov and finish the day with a performance in Bolshoi Theatre.
Day 2, using a minibus in Moscow:
Having a sound sleep in one of the premium hotels, lead your group to the Garage Museum of Contemporary Art. Once you get hungry, tell the driver to take you to Dom 12. It is a beautiful restaurant where you can taste as local so European and Asian cuisines. The second part of the day should be spent in Pushkin State Museum of Fine Arts. Devote the evening to Farmers Restaurant Lavkalavka. Here the Chef will prepare something unique for all of you!
Moscow is large with many wonderful must-sees. Two days won't ever suffice for exploring the city. Be sure this route will help you enjoy every minute in Moscow and yearn to come for more!
Choose the Best microbus rental in Moscow
Hire a minibus with a driver in Moscow to never bother about your transportation. Only this way you can make the most of your time in this beautiful city. 8Rental is available at any time of a day! We are ready to answer your questions, give recommendations, find better solutions for you and make attractive discounts! Try once to come later for more.