Samara is a very popular destination among these tourists who choose to travel to Russia and its cities. Samara offers plenty of attractions and fulfills dreams of those who are interested in couture and architecture that refers to many centuries back in history. Samara is also famous for its churches. Iviron monastery is located in the historic part of the city. The building mostly originated in the 19th century. It's a great place to take a break from the busy city. The Ascension Cathedral is the oldest building in the city. It's incredibly beautiful from every point. But the most unique landmark in Samara is The Sacred Heart Church. It is completely different from the Russian style, due to its neo-gothic style. It was built in the 19th century because Poles represented the vast majority of the population. The Art Museum is definitely worth visiting. There are various works of famous Russian painters from the 19-20th centuries and even earlier, and a presentable amount of European masters' works. The whole museum is divided into several halls, each of them dedicated to showing the certain style or period in art. Finally, for the beer lovers Zhiguli brewery, one of the oldest in Russia, is located here. It was built in 1881 by Austrian subject Alfred Josef Marie Ritter von Vacano. Tourists should definitely pay this brewery a visit. Here visitors can also taste the fruits of the brewer's labors.
One of the smartest ways of taking your dearest on a tour of the city of Samara is to rent a minibus, which comes with additional driver services. 8rental has been in the rental market for many years now and it is surely one of the best rentals as it has the most modern fleet, experienced drivers, and high-level services. We focus on our customers' needs and try to fully satisfy them. From years of experience we have learned that when we set the right priorities and focus only on them, them customers see that very well and are always happy to come back to our services. Hire a minivan with a driver in Samara with 8rental and you will be treated like royals!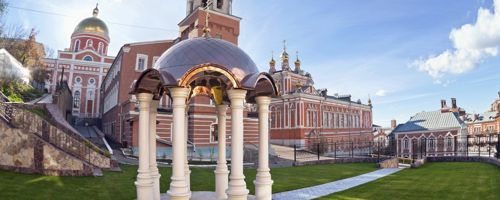 What do you get from renting a minivan with a driver?
An excellent and modern fleet of minivans
By taking the option of hiring a minivan with a driver, there is a range of advantages that you get. It could be argued that even you will not make substantial savings on this service, its costs may well be equal to what the traveling group will spend on public transport per day anyway. The van usually can take up to ten people onboard and even more if you specify your requirements in advance. So the cost can be split among several people and you travel in comfort being driven by a chauffeur. We have only well equipped and modern vehicles with all the necessary amenities so that will help to create an atmosphere of safety and comfort during your trip.
Highly professional drivers
The driver will minimize journey times, optimize routes and take you whatever you want. By having decent knowledge and ability to speak English or a few other languages, he can give you suggestions of where and when you can go. Show you all the city's main attractions and famous places. You will be given suggestions of where to find a good restaurant with the best cuisine or even find a place where you can have a low costs meal. You will be told where to get better deals if you go shopping and even simply buy souvenirs. The driver will provide services for the whole day and night, so there will be no worries if you go to a party in a nightclub and stay there until very late. If the group is split into several parts and one party wants to do one thing and the others something different, the driver will take care of the logistics, so that everyone will be picked up on time and be taken whatever is necessary. No penalties, no parking tickets, no responsibilities for road accidents. Total peace of mind is guaranteed when renting a minivan with a driver with 8rental.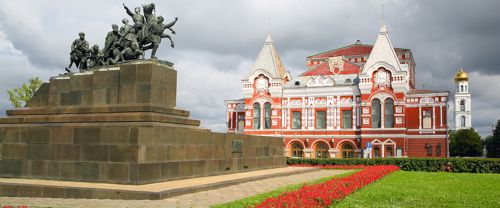 Airport Transfers
Transfers are free of charge if you arrive on the day when the minivan is rented. Even if your group or friends arrive on different flights or trains, the driver will take as many trips as possible to pick up each of you and deliver to the hotel or apartments. The same applies to the departure as there will be no charge if a vehicle is rented on that day.
There is more to be proved, but unless you book a minivan with a driver you will not see the rest!