Minibus hire in Samara, Rent a Van with driver
Samara is a very popular destination among these tourists who choose to travel to Russia and its cities. Samara offers plenty of attractions and fulfills dreams of these who are interested to couture and architecture that refers to many centuries back in history. The city of Samara will also host the games fixtures of the 2018 FIFA World Cup. Many people from different countries have already purchased tickets to come and support their teams. Many are planning to come to get the taste of atmosphere, so the question of how to move around the city becomes immanent and particularly if you are planning to come in a group of people, with friends or families. One of the smartest ways of doing so is to rent a minibus when it comes with additional driver services.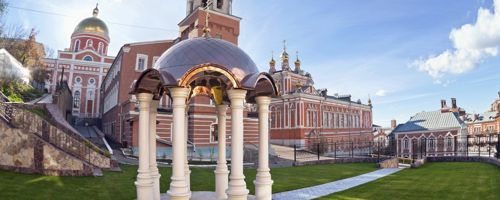 What do you get?
By taking such option the range of advantages you get is enormous. It could be argued that even you will not make substantial savings on this service; its costs may well be equal to what the traveling group will spend on public transport per day anyway. The van usually can take up to ten people onboard and even more if you specify your requirements in advance. So the cost can be spitted among several people and you travel in comfort being driven by a chauffeur. The driver will minimize journey times optimize routes and take you whatever you want.
By having decent knowledge and ability to speak English or a few other languages he can give you suggestions of where and when you can go. Show you all the city's main attractions and famous places. You will be given a thought after advice where to find a good restaurant with the best cuisine or even find a place where you can have a meal quickly and at low costs. You will be told where to get better deals if you go shopping and even simply buy souvenirs with the tournament attributes. The driver will provide services for the whole day and night, so there will be no worries if you go to a party at a night club and state there until very late and consume alcohol.
Should the group be spitted in several parts when one part wants to do one thing the others do something different the driver will take care of the logistics, so that everyone will be picked up on time and be taken whatever is necessary. No penalties, no parking tickets, no responsibilities for road accidents. Total peace of mind.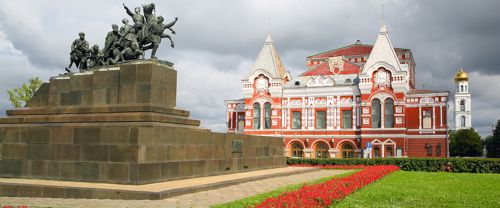 Transfer.
Transfers are free of charge if you arrive on the day when the car is rented. Even if you group or friends arrive on different flights or train the driver will take as many trips as possible to pick up each of you and deliver to the hotel or apartments. The same applies to the departure as there will be no charge if a vehicle is rented on that day.
Rent a van for 2018 FIFA World Cup in Samara with a driver.
Our company will provide you with the best service possible for 2018 FIFA World Cup in Samara. All the above mentioned benefits will be enjoyed and high-class facility will be available to you, your friends and relatives. It is our responsibility that our clients have the best time possible and travel in pleasant comfort and have total peace of mind during the tournament.
How to reserve?
Please make a phone call and talk to our representative. Specify all the information that you will be requested including the dates, amount of people and vehicle's capacity needed. Should opt for VIP transport we can happily provide it for you. You can also contact us on email or social network.