Car hire with driver in Aarhus
Aarhus rapidly gained popularity among young Danish people, due to plenty of entertainment places and prospects for recreation. Aarhus is the second biggest city in Denmark.  For lovers of productive and interesting traveling, it is possible to book a good rental car with a driver for a perfect trip through Aarhus. 8rental car services help anyone who wants to book a reliable private car in Aarhus, so on the day of arrival at the airport, each tourist will spend his unforgettable and productive time, seeing all the most exciting places of Aarhus.
Premium car rental with driver service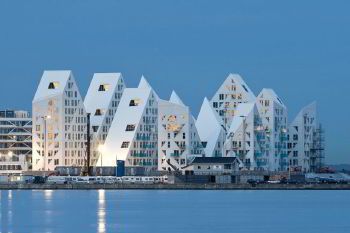 8rental offers the best private car hire services with driver in Aarhus. We also provide booking cars with drivers, minibusses or bus services with a driver for any traveler booking requests and needs.
With the help of our airport transfer service, customers will not only be able to enjoy their trip from the very minute of their arrival but also travel around the city with an increased level of comfort and safety. If you want proof of what has been said, get a quote now and rent a car with a driver at 8rental.
Ready to Travel Fleet - car service in Aarhus
8rental considers its fleet as being essential and not just a stop-gap transport solution or only as a short-term problem fix. Car rental with driver gives flexibility in providing the ability to meet rental and chauffeur service needs for every customer. All private cars sourced from 8rental are amongst the newest on the roads and therefore powered by the very latest fuel efficient, low emission engines and equipped with the most recent safety features.
Private Cars - Our private cars are ready to be booked and are equipped with all necessary control safety requirements. You will be delighted to meet our drivers who know their job and approach it at the highest level. 
Minivans - Our minivans are modern and are designed for transporting small or larger groups of passengers in complete comfort. Hire a minibus together with our chauffeur services in Aarhus and enjoy every minute of your trip starting with airport transfer and ending with the final destination.
Buses - There is no better vehicle hire company than 8Rental if you are looking for a bus hire, which comes along with a driver. Our buses are ready right away to be driven in the city in comfort. The huge bus can accommodate up to sixty-five passengers at the same time.
Limousines -  if you consider renting a luxurious limousine, be sure that our limos are the best choice. 8Rental is ready to offer you our modern limos to satisfy our client's most pretentious needs. Just hire a limo with a driver in Arhaus for your dream to become true.
Here are some advantages 8rental brings to you:
Excellent Chauffeur Driven car rental services in Aarhus.
New, clean and well-maintained cars.
Cars are available for all categories of trips. 
Highly experienced, courteous and well-presented chauffeurs.
Professional and friendly staff.
24x7 customer service
Option to book through email, website, or phone.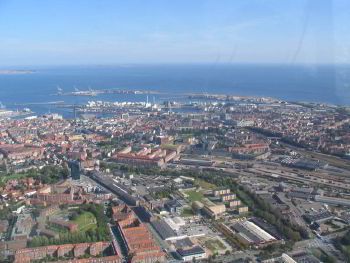 Rent a car with a driver - travel with comfort and safety in Aarhus
Customers choose the car from the right class and the desired brand and upon arrival in Aarhus, our drivers meet them at the airport in the booked car with driver and take the passengers to the stated location. Each traveler can choose a reliable car from Skoda and Mercedes brands.
The company's chauffeurs are conscientious, punctual people who work at a high level and always do their best to ensure a better trip for each passenger. Reliable drivers are not only very punctual and conscientious, they are also very friendly, educated, know several languages and take their work very seriously.
All-inclusive offer for chauffeur service in Aarhus
Please note that besides our modern and professional chauffeur service 8Rental will provide you with included fuel. This is a great advantage as compared with offers made by other rental services. 
Don't let your trip to Aarhus become one of the many you had! Make it special by booking a car and driver with 8rental.
Northern European countries have always been an intrigue for any traveler. Denmark is one of those countries that not so many people will afford. Its cities full of history and mystique became an attraction for any type of visitor. It was built at the end of the eighth century by Vikings and it is located in a rich picturesque area with amazing forests and beautiful lakes. These days it is a major cultural and business center.