Rent a car with driver in Aarhus | Chauffeur service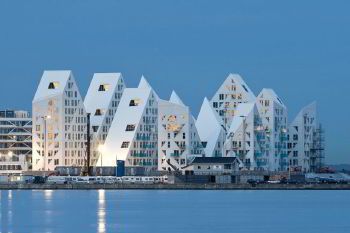 With a population of just over 300,000 people, Aarhus is the second-largest city in Denmark. Aarhus is located on the east coast of the Jutland peninsula. Aarhus was founded by the Vikings in the 8th century. The city of Aarhus has both a University and a Rhythmic Music Conservatory. With more than 40,000 students in the city, Aarhus has a young and dynamic pulse, and is a hub for art and culture. Aarhus has a big, well known cultural festival week, called "Århus Festuge". Aarhus Concert Hall is visited by 700,000 people annually.
Car rental with driver in Aarhus

Our Chauffeur Service Aarhus help many people to discover more about Denmark's second largest city. Take you Aarhus chauffeur driven car and city's visit attractions, like ARoS, Aarhus Museum of Art, the Den Gamle By, which is an open air museum. Or maybe drive to Moesgaard Museum, which is an archaeological collection in idyllic surroundings.
Take your Aarhus chauffeur car and explore Danish royal couple's summer residence - The Rose Garden at Marselisborg Castle. It is also well worth a visit.
Rent a car with driver in Aarhus Airport
Aarhus Airport is located in Tirstrup, 40 km northeast of the city. The airport handled 460 thousand passengers in 2013.
No matter if you have a long list of exciting places to visit or just to have some fun, Rent a car with driver in Aarhus by 8rental.com is an ideal solution!