Rent a car with driver in Belgium

Belgium is situated in the west of Europe, bordered to the north by the Netherlands, to the east by Germany and the Grand Duchy of Luxembourg and to the south and the west by France. The highest point is the Botrange, at 2,276 ft. (694m). The Population of Belgium is approximately 10.500 million people. The capital city is Brussels. Official languages in Belgium are Dutch, French, and German. Official currency is Euro. An important Belgium holiday called National Day is celebrated on July 21.
Rent a car with driver in Belgium and spend your time discovering country's destinations, including Cathedral of St. Michael and St. Gudula, St Bavo's Cathedral, Gravensteen, Cinquantenaire and many others!
Take your Belgium chauffeur driven car and explore this amazing Western Europe's region!
Belgium chauffeur service or Car rental with driver Belgium Airports
Rent a car with driver in Belgium services
To awaken your interest in Rent a car with driver in Belgium service we've decided to make a short list of attractions which the country propose to its tourist: Grand Place, probably most funny and attractive landmark-small bronze sculpture called Manneken Pis, Mini-Europe miniature park, which receives 350 thousand visitors per year, In Flanders Fields Museum and many others attractions worth to visit.
With our Belgium car rental with driver you can set off to see all the country has to offer. You can delve into Belgium's history, enjoy Flemish Renaissance architecture, head into nature and do many other things.
Driver Service Belgium Airports
8rental.com provides their customers with the Meet and Greet service.
You can book you Belgium car hire with driver for the following airports:
Antwerp International, Ostend-Bruges, Brussels Airport, Brussels South Charleroi and Liège Airport.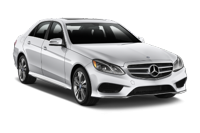 I want to reserve the Rent a car with driver in Belgium service
Our online booking form serves as the channel for your bookings and reservations.
Rent a car, limo, minibus, coach with driver in Belgium
With us you can rent a car, limo, minibus, coach with driver in Belgium to visit the most famous cities in the country:
Rent a car with driver in Belgium
Chauffeur Driven Cars Brussels | Chauffeur Driven Cars Antwerp | Chauffeur Driven Cars Ghent | Charleroi | Liège | Bruges | Namur | Leuven | Mons | Aalst