Chauffeur Driven Cars Brussels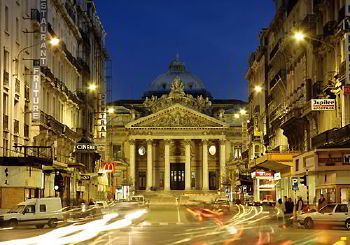 Brussels is Belgium's capital and home to the headquarters of the European Union. Brussels is located in the valley of the Senne River, a small tributary of the Scheldt. The city has a population of over 175 000 inhabitants. The Université libre de Bruxelles is ranked 163th in the World University Rankings.
Our Chauffeur Driven Cars Brussels are ready to take you to the city's most notable sights and landmarks: The Northern Quarter, Grand Place, Cathedral of St. Michael and St. Gudula, Brussels Town Hall and The Royal Palace of Brussels, which is the place where His Majesty the King exercises his prerogatives as Head of State.
Brussels is a centre of European culture, with almost 90 museums, beautiful parks, fascinating walks, trendy restaurants and bars. Don't miss the opportunity to use our chauffeur car hire Brussels service
and enjoy your rest in Belgium's capital city!
Brussels chauffeured cars or Brussels Airport chauffeur hire?
Brussels Chauffeur Drive
Chauffeur Driven Cars Brussels service from 8rental.com can provide a great way to see the spectacular Belgium's city of the Brussels.The Peeing Boy, or Mannekin Pis is a fascinating little statue which attracts thousands of curious tourists every year to Belgium's capital. Brussels's parks range from grand boulevards with statues and fountains to quaint parks with lakes and flowers. Local zoo can provide you with a great day excursion, especially if you are animal lover or simply have a children.
Also, Brussels is the place for concerts, opera, orchestras and cinema. Take you Brussels Chauffeur Drive and discover whatever you want during your stay in Belgium's capital!
Chauffeur Driven Cars Brussels Airport
Brussels Airport is 23rd busiest airport in Europe with almost 22 million passengers in 2014.
Whatever is on your Belgium's capital itinerary, check off the list comfortably and conveniently with your reliable 8rental.com chauffeur driven car hire!
Help me with booking the Chauffeur Driven Cars Brussels service?
You can make it conveniently via Online Booking Form.