Our Cars
8Rental provides car hire with driver in Europe. You can choose the most suitable car to fit your comfort and budget. No matter which car is of your interest, you can rely on high quality vehicles with the best drivers in any city of Europe. If you haven't found a suitable class or vehicle, you can write us your special wishes or requirements and our customer service manager will provide you with the best option for your trip.
Capacity: 4 + 1
Cars: Volkswagen Passat, Ford Mondeo, Toyota Camry or similar.
Large and quite comfortable car with a beautiful design. Reliable car with a professional driver that can travel long distances through the streets, cities and countries.
Equipment:
- Airbags
- Climate control
- Seat heating system
- Interior
- Power window
- CD, USB-Player
- English, French or Dutch speaking chauffeur optionally.
Capacity: 4 + 1
Cars: Mercedes E Class, BMW 5, Audi A6 or similar.
Spacious and comfortable car, with the highest requirements of business class. Beautiful lighting and interior trim, which is made of expensive materials. Excellent technical characteristics of the car and a professional driver allow you travelling long distance in comfort and safety.
Equipment:
- Dual-zone climate control
- Cruise control system
- Heated seats and mirrors
- Built-in audio system
- English, French or Dutch speaking chauffeur optionally.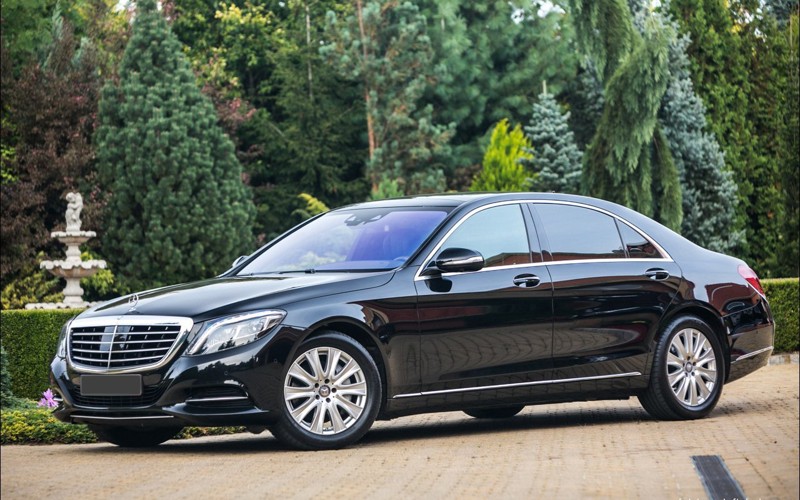 Capacity: 4 + 1
Cars: Mercedes S Class, BMW 7, Audi A8 or similar.
The elegant first-class car combines the beauty and elegance. Highest comfort of the car interior is made of the most expensive materials. Riding this car with a professional driver allows you to enjoy every single minute of your trip.
- a fully equipped luxury version
- Leather upholstery
- Dual-zone automatic climate control
- Wood trim
- Built-in audio system
- CD, USB-Player
- English, French or Dutch speaking chauffeur optionally.
Our vehicles
Chauffeur service - passenger transportation solution. Read more ...
Our company provides customers with impeccable services for hiring a car with a driver across many major cities and towns in Europe. By turning to the services individuals may choose variety of cars of almost any class starting from small ones and ending up with the top of the range executive vehicles. Even if you have not found the car you want, the requirements could be specified to our representative and we will do our best to satisfy your needs.
Rent a car with driver - Our Benefits:
Whilst you are driven there are plenty of thing that could be forgotten about, it includes:
There are no penalties for making breaches of traffic code.
There are no parking tickets as the driver will inform you where and how much to pay.
The driver can also give you suggestions of where to park the car.
There will be no speeding offences and consequentially no debit from your credit card later on.
The chauffeur will be ready to take you anywhere 24 hours a day and even at night.
There will be no worries if you consume alcohol in a restaurant or at night club.
There will be no needs for learning routes and look at navigator.
The time of travel will be substantially reduced as driver knows the streets very well.
Money could be saved on a transfer for departures and at the times of arrival. 9If the car is rented that day it simply will be free of charge).
Driver will be in charge of logistics of moving from one attraction to the other and make as many trips as possible.
The only extra expenses will be: the cost of petrol, parking and congestion charges in a few major cities only.
Chauffeur service stands second to none and ensures that the customers are moved in comfort and safety. All the cars are equipped well and totally comply with safety regulations. It is clean, attractive and pleasant to be used. It offers truly magnificent experience for your vacation or business trip providing you the most efficient way of moving around!