Traveling abroad has never been as pleasant and comfortable as with the 8Rental bus rental service in Luxembourg. The service offers to hire a coach with a professional driver at a more affordable price than other services do. Just get a quote, fill it up and have your bus meet you at the airport.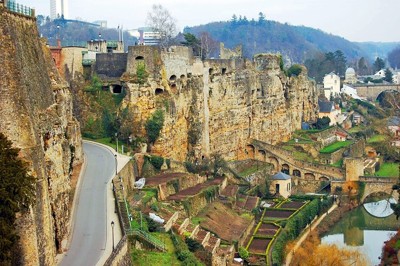 Heading to an adorable cosmopolitan country in the heart of Europe Luxembourg with a group? Would you like to discover this multicultural city with your friends in safety and comfort? Agree, that comfortable riding is the thing one should never underestimate the importance of. 8Rental, a credible bus rental service in Luxembourg, suggests leaving all the worries behind and indulging into the grace of the city in a comfortable bus. This is the service you can turn to any time of the day and on any day of the week. We are ready to provide your group of travelers with some of the most beneficial bus renting conditions in the market. By dealing with us, you will enjoy every moment spent in Luxembourg, one of the smallest yet most picturesque places to visit in Europe. So, apply to get a quote and hire coach in Luxembourg on amazing conditions - reasonable price, new and well-equipped buses, a chauffeur service, free fuel, meet in the airport service, premium extras in the vehicle via wifi, a TV, etc. You see, everything has been planned to make your driving in a foreign European city a sheer pleasure!
Luxembourg - a Small Heaven on the Earth
When planning a tour to Europe, many people overlook Luxembourg. Yet, even though it's a very small country, Luxembourg is definitely worth visiting. It is distinguished for its friendly people, historical sights of great importance, fascinating parks, fantastic pubs, and restaurants. The small size of this destination allows traveling from the North of the country to its South in only two hours. Hence, you don't need much time to explore Luxembourg especially when you have a professional service of bus rental with driver in Luxembourg by your side. Even if you are without a guide, our experienced chauffeurs, who all master English at a decent level to communicate with you freely, will take you to the most picturesque destinations in the area. He knows all the directions worth taking to astound tourists.
First of all, it would be a huge mistake to visit Luxembourg and miss visiting the grotesque castles. Vianden Castle is among the most impressive ones. It is located on the top of a hill and has a fairy-like look.
The Luxembourgish and generally European histories are amazing, that's why the city center has been recognized as a UNESCO World Heritage site. By all means, get to Corniche, the most beautiful balcony in Europe, from, where you get the chance to admire a mind-blowing view over the old part of Luxembourg.

If your group of travelers enjoys the nightlife, tell your 8Rental driver to take you to Clausen and nearby Grund. Here you will find a lot of clubs and bars with amazing service and tasty beverages.
Bus Rental Conditions You Deserve
Here, at 8Rental, you can travel with even a large company. Upon arriving in Luxembourg, hire a coach right in the country, or book a bus beforehand. This will help you save time and have the rented vehicle meet you all right at Luxembourg Airport. Our couch supplier knows how frustrating it might be to land in a foreign country with a big group of travelers and search for several taxis. 8Rental bus rental service suggests getting rid of the whole hustle and bustle.
Unlike when hiring a car, buses here are provided only with drivers. All our chauffeurs have driving licenses and years of experience in passenger transportation. Having worked with various clients, they know well how to treat every passenger (even if there are several dozens in the bus) so that they stay content and get pleasure from every minute spent in Luxembourg.
If there are around thirty of you, 8Rental offers to hire Mercedes Artego or a similar vehicle. They are spacious and comfortable, equipped with everything necessary for an enjoyable tour around Luxembourg.
For larger groups of travelers (over sixty), 8Rental has another offer - Mercedes Tourismo or similar models. These buses will take you along the country roads safely and conveniently, just the way you deserve. See, booking a couch at 8Rental is advantageous in all ways!