Car rental with driver in Luxembourg
If you are in Luxembourg on business, you simply don't have a spare minute to waste, do you? In both cases, making use of a car rental with driver in Luxembourg can be the best thing. You see. Here at 8Rental, we have a huge fleet of most various private cars with drivers to meet any client's requirements and budget. Starting from standard class affordable and ending with first class luxury models are at your full disposal.
Impressive car service Fleet in Luxembourg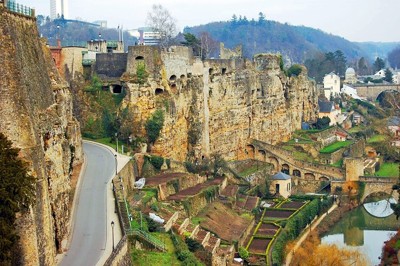 Moving around a foreign city without a personal means of transportation might be tiresome and inconvenient. Before you find the necessary public transport or catch a taxi, you lose the so-precious time you could spend sightseeing in Luxembourg.
To make your traveling in Luxembourg a sheer pleasure, get a quote and hire a car with driver in Luxembourg on an affordable basis. 8Rental is your true guide in the entire Luxembourg. Picture a perfect medieval town with bizarre churches, engrossing fortresses, and fascinating countryside. Now imagine driving along the smooth roads at the speed you want while enjoying the breathtaking view of all that from the car window. Feel intrigued?
It's 8Rental car service offering unforgettable journeys in Luxembourg city and the surroundings. By choosing car service as your car provider in Luxembourg, you are going to get a number of benefits since dealing with 8Rental is advantageous in all ways. Particularly which? Let's dig into the matter deeper.
If you prioritize private driver using public transportation, you are sure to love BMW 7series, Mercedes S Class, Audi A8 or any other similar private cars that comes equipped with any feature you wish. These models are in perfect condition and promise an unmatched driving experience along Luxembourg's roads.
Private driver - amazing way to travel around Luxembourg
Far not always a traveler enjoys his journey when he has to concentrate on driving the car. So that you make the most of your Luxembourg visit, our service offers to hire a car with a driver in Luxembourg. Our staff includes exceptionally seasoned and responsible chauffeurs all of which are eager to please the clients. Each of them has a driving license, years of experience in transporting passengers, knows not only the native French, German and Luxembourgish languages, but also speak fluent English so that to communicate with foreign clients. Our chauffeurs will take you to any destination you wish in Luxembourg, wait for you as long as necessary, and be at your full disposal throughout your whole stay in Luxembourg. Doesn't this sound great?
Meet & Greet, and Other Extras
8Rental car rental with driver in Luxembourg is the service you can turn to at any moment convenient for you. To rent a car in Luxembourg, you don't have to arrive in City, first. Just take a quote and book a car online beforehand. Upon arriving in Luxembourg, you will see your car right at the airport. The chauffeur will take you to your hotel and wait for your further instructions.
When hiring private driver from 8Rental, you get the fuel entirely free of charge. Even if you intend to explore the whole country or Luxembourg City in the car hired from 8Rental private car supplier, you are welcome - no payments for fuel will be required.
Our dispatchers work 24/7. So, whether you get a quote to hire a car with driver in Luxembourg before leaving for this destination or you are already here and need a car urgently, you will be answered almost immediately. To contact our sales representatives, use a toll-free number, an online chat, or an email provided on the website.
Historically and Culturally Rich Luxembourg Welcomes
Luxembourg is among the smallest yet most picturesque countries in the whole globe. Its capital Luxembourg City amazes with its richness of cultural and historical heritage. Constructed in the middle ages, the center of the city (proclaimed as a UNESCO heritage) is full of old buildings and remnants of the medieval past of Luxembourg. Once here, you will feel the time stop to let you memorize very building, every road and stone here.
Leaving the capital, your driver hired from 8Rental will take you to the surroundings of the town. Here you see how things get even better, with dense forests, rolling hills, and multiple castles dotted around the place.
Welcome to Luxembourg and welcome to 8Rental.