"Fantastic experience. Rented a bus and driver for a day. The driver was very nice, professional and also flexible when our destination slightly changed. The bus was comfortable ..."
Emily Rae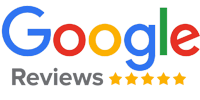 rate 4.2 / 5
"My good friend has recommended me 8rental company and I discussed with them our situation. I asked them many questions about the trip and every time had received a calm and detailed answer..."
Ronald Gray

rate 8.1 / 5
"Me and my buddies rented a minibus for my stag party - trip. We got a nice ride and an experienced driver who took us to the best parts of the city..."
M. Poole

rate 5.0 / 5
"I had a great journey with 8rental mini bus. The driver and the staf are very helpful during our trip in finland. Thank you.. i will use the service again, next time for another trip ..."
Tina Emilia

rate 4.9 / 5