Car hire with driver in Spain
Warm and sunny, bright and spectacular, Spain welcomes visitors from all over Europe and the whole world to spend a couple of days in bliss. 8Rental chauffeur service, meanwhile, suggests booking premium cars with a professional driver to make your acquaintance with this remarkable country the utmost comfortable and enjoyable. Only here, at 8Rental private car supplier you can hire the most luxurious sedans by such prominent auto brands as BMW, Mercedes, Toyota, Audi, etc.; impressively equipped minibuses; capacious coaches; and exquisite limousines.
The best conditions for hiring a car with driver in Spain are provided particularly by 8Rental. Check out all the advantageous features you will be provided with by cooperating with 8Rental.
The rich fleet of innovative cars with drivers in Spain
1. Traveling alone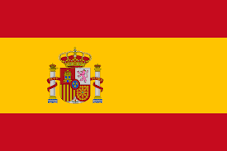 Are you traveling alone in Spain? Would you like to get the utmost from your visit to this magnificent country? 8Rental respectable car rental with driver offers to rent a chauffeur-driven car in Spain on the most profitable basis. The service has enriched its fleet with fantastic cars to anyone's taste. For clients who have strictly limited budgets to afford standard private cars for hire, 8Rental can offer a Skoda Octavia. This car is powered with elegant interior, climate control, heated seats, premium audio system, safety system and a series of other amenities.
However, if you are used to driving in more premium models, why won't you book a BMW 5, a Mercedes E class or Audi A6 car? These are included in the business class cars' list designed especially for those who are in Spain on business. First class cars (Audi A8, BMW 7, Mercedes S class, etc.), meanwhile, will be great for unique clients who accept nothing but luxury. Depending on your preferences, as well as your budget, 8Rental invites you to its official website to choose the most appropriate car.
2. Traveling with a group
8Rental has such minibuses presented to its clients' attention as Mercedes Viano, Mercedes V class, Mercedes Sprinter and some other similar models. Which to choose, depends on the number of travelers you are with. In case there are only up to eight of you, there is no sense in booking a Mercedes Sprinter as this minibus is designed to accommodate up to twenty-four passengers. For smaller groups, the first two models will be great. Hire a chauffeur-driven minibus in Spain from 8Rental and make your journey a real adventure.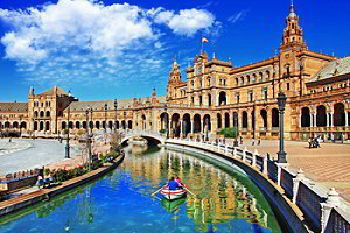 3. Transporting tourists in Spain
Annually around seventy million tourists visit Spain. For transporting large groups of tourists safely, 8Rental can provide you with large Mercedes Tourismo coaches. These buses are made to transport up to sixty-five people at the same time. Hiring one for you guests, you will be provided with such amenities as a toilet, a fridge, TV (optional), CD/DVD player with a large screen, aircraft-style reclining seats, air conditioning, air suspension, hot drinks facility, etc. Rent this chauffeur-driven bus in Spain and amaze your tourists with high-level transportation.
4. Luxury transportation
8Rental has such luxury limos in its fleet as a Chrysler c300, Lincoln Town Car Limo, Hummer H2 and a Cadillac Escalade. The first two models will accommodate only up to nine persons, yet the other two limousines are remarkably larger - can drive nineteen passengers. All these Cars are equipped with comfy seats, premium sound systems, fantastic interiors, individual zone climate control, and other specs. Rent a limo with driver in Spain and make your transportation in any city of this country a fairy tale.
Decent private drivers in Spain
Relying transportation in Spain on an 8Rental driver, you are getting yourself into safe hands. Our chauffeurs are those professionals all other Spain car rental services would only dream to have. They are licensed, have years of practice in the field of transporting passengers, and are responsible and dependable. Additionally, we have employed not only Spanish speaking drivers but also those who master English, French, Russian, Dutch, German. Select the chauffeur who best meets your requirements. They will drive you in any direction as they are well aware of all the roads in the city they are working.

Spain waits for you
Spain is one of the most fabulous countries in Europe. The warmth of both the season and local people is what you will notice first. Yet, the rich architecture is able to amaze and astonish any tourist from any country from this huge world, as well. Spain is located in southwestern Europe and borders France, Portugal, Andorra, as well as Gibraltar. Renting a car with driver in one of Spain's cities let it be Barcelona, Madrid, Seville, Granada, or Valencia, you can enjoy traveling from one tourist attraction place to another in complete comfort and safety.
Discover the country's treasures, as besides Casa Batlló, Museo Nacional Del Prado, Alhambra, Buen Retiro Park, Thyssen Bornemisza Museum, there are plenty of others worth visiting.
From 8Rental to you
Do you think dependable chauffeurs and premium vehicles are all that 8Rental has to offer you? No way. We are a generous service and have some extras, especially for you. We are sure you will like them. 8Rental car rental with driver service supplies all its clients with free fuel regardless of the length of the tours they are ordering. Besides, every client and every passenger who will be driven in our private cars will be provided with medical insurance in case of an accident. Anyway, you needn't worry, as our chauffeurs are skillful and careful drivers.
Another advantage 8Rental suggests making use of is meeting you right in the airport. We shall send the vehicle you rent to such airports as Alicante Elche, Malaga-Costa Del Sol, Barcelona-El Prat, Adolfo Suárez Madrid-Barajas, Tenerife South, Gran Canaria, Ibiza, and others.