Chauffeur service in Granada, Rent a car with driver
Spain is a magnificent country with so many wonderful cities! Granada is definitely one of them. Though Granada can't be compared with Madrid or Barcelona with its size, its unique beauty, and rich architecture are worth much praise and admiration. If you are planning to travel to Granada either on business or for leisure, you will need a reliable means of transportation. Surely, the public transportation works in the city well, yet you may lose your precious time waiting for buses or inquiring how to get from one destination to another. What concerns taxis, these are quite expensive just as those of any other city intensely visited by tourists. To avoid all this, 8Rental suggests hiring a powerful car with an experienced driver on an affordable price. This is a respectable car rental with driver that offers some of the most beneficial conditions for booking a car.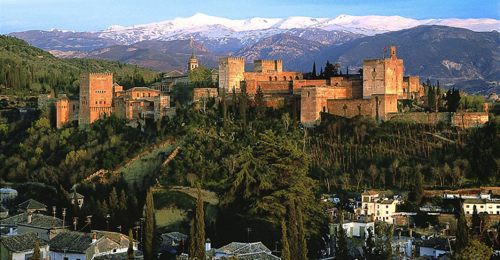 Luxury Cars
The fleet of 8Rental is rich with luxurious vehicles of diverse makes and manufacturers. Audi, Mercedes, BMW, Toyota, Volkswagen and other cars are presented to customers' choice. Which to choose depends on your budget and preferences. And regardless the model you eventually pick up, be sure it will be equipped with comfortable soft seats, premium safety system, navigation, cruise and climate controls, etc. However, if you find there is no car model on 8Rental car supplier's official website that satisfies your expectations, you may contact the CS operator. The latter will offer you the best solution.
Drivers You Can Always Rely On
When you hire a car with driver in Granada you will no longer worry about taking a wrong direction or restricting yourself from alcohol in the restaurant. Our reliable drivers are always ready to drive you wherever needed, wait as long as you need and take you back to your hotel. They are professional in many ways. Just see for yourself: these chauffeurs have driving licenses and much practice in the sphere of transporting passengers, they are speaking different languages besides Spanish and are well aware of the city's roads.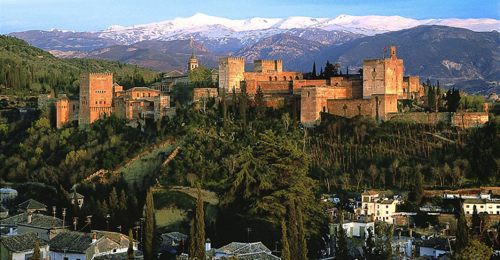 Extras You Will Like
8Rental wants to make all its customers pleased with the services provided. We value your trust in our drivers and services, hence want you to apply to us once you need a chauffeured car in a European city. We shall provide you with entirely free-of-charge fuel, medical insurance, constant discounts, and much more. Be sure you will be provided with all this, too!
What to See in Granada
One of the most beautiful little cities in Spain is Granada. This compact city is thoroughly walkable and you can explore it on foot. It's rich with fascinating constructions of great historical importance, yet the nightlife here is what attracts the youth most of all! The Moorish quarter of the city is something you should visit both in daylight and at night. The labyrinthine Albaicin is so beautiful at night where the lights are on and the surroundings are crowded with tourists and locals. Once you appear in this marvelous Spanish city, the Alhambra fortress should be visited by all means. This is where you should start your traveling from. Other amazing sights 8Rental suggests seeing include the Generalife, Palacios Nazaries, Plaza de San Nicolas, Saint Jerome Monastery, etc.
What do you think? Will your spouse, mother or friend expect to get a significant and memorable gift from your traveling to Granada? Would you like to know where you can obtain interesting, unique and sensibly priced souvenirs and other goods in Granada? If yes, then rent a chauffeured car in Granada from 8Rental and tell the driver to take a direction to Plaza Nueva. This is an amazing destination to start your shopping from. Here you will find special gifts, paintings, crafts, jewelry, and pottery. Other areas worth shopping from are Calle Caldereria Nueva, Plaza Bib-Rambla, Albazyn, El Corte Ingles, etc. Particularly here, in this whole hustle and bustle, you can feel the real breath of Granada!