Granada has so much to offer its tourists! Even by merely walking along the city's roads, you get an indescribable pleasure. Fascinating buildings of great historical importance, heaven-like parks, modern entertainment facilities all together make this city a perfect destination for tourists from all around the world. Once you welcome foreign travelers to this lovely city, you can make them fall in love with Granada by showing all the pearls of the city. If your group of travelers has come to Granada for exploring the variety of fantastic museums and everything concerning the city, as well as the history and culture of Spain, then it is the right city to come for a trip. Entrusting the transportation of your foreign guests to 8Rental, you are guaranteeing their safety in Granada! It is a significant bus renting company in not only in Granada but also in entire Europe.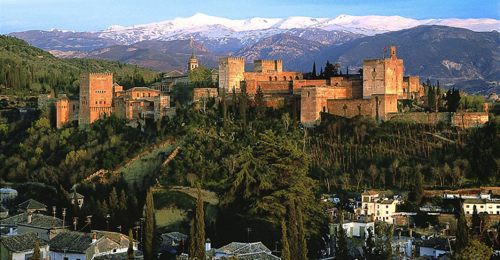 Having serviced multiple clients all over Europe, 8Rental has managed to get the reputation of trustworthy service. Here are what you will get if you hire a coach with a driver in Granada. Reliable car rental with driver service in Granada, or any other European city should have such essential features are as the followings:
Premium vehicles
Experienced chauffeurs
Flexible prices
Additional amenities
Booking a coach from our service, you are guaranteeing comfortable and safe driving for your tourists. Do it today to have your driver and coach meet you right at the airport or the railway station.
Premier coaches
The fleet of 8Rental service is equipped with large buses to accommodate as many passengers as possible. A Mercedes Tourismo is perhaps the most extensive bus that can drive up to sixty-five passengers at the same time. This vehicle has such vital features as air conditioning, air suspension, aircraft style seats and armrests, DVD/CD players, free TV, fridges, toilets, coffee machines, and other specs. If you are to welcome up to two dozens of tourists, a Mercedes Sprinter can serve great. This compact coach will provide your guests with amazingly comfortable transportation in Granada.
Drivers to rely on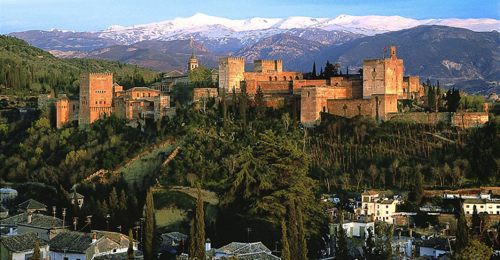 When renting a chauffeur-driven bus in Granada with 8rental then you can trust our drivers. Never doubt that they are the bests in entire Europe. Our chauffeurs are highly professional in all aspects - they have a valid driving license, years of experience, speak different languages (Spanish, French, English, Dutch, Russian). Our skillful drivers know all the roads of the city by heart and will drive you in any direction. Just name the destination, and your tourists will be safely transported there.
Freebies
Besides professional drivers and premier vehicles, 8Rental provides its customers with plenty of other amenities. Fuel, medical insurance, free taxes, etc., are all included in the offer. Our service is available all day long and seven days a week.