Chauffeur service in Netherlands, Rent a car with driver

8Rental is a remarkable car rental service operating in the territory of entire Europe. Established several years ago, our premier vehicle supplier made it an aim to deliver safe and reliable transportation to all travelers in the area. Depending on the client's requirements, 8Rental is ready to provide premium car, minivan, coach and limousine rental with a chauffeur in a number of countries including Netherlands. Whether you are heading to Rotterdam, Amsterdam, Groningen, Utrecht, Breda, Almere, Eindhoven, or any other city here, 8Rental can become your trustworthy companion. During all these years of operation in the industry, we have managed to gain the trust and affection of numerous customers from different countries of all angles of the world! We strive to provide exceptionally high-level services and this feature of ours allowed our service to grow to the extent it is now. Today we have thousands of loyal clients, so apply now to become one of them!
8Rental as Your Travel Companion in Netherlands
Choose the Vehicle You Need!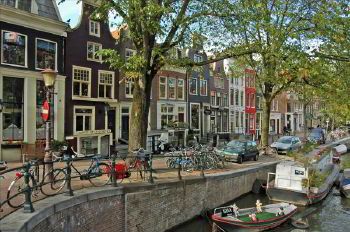 For traveling along the magnificent roads of Dutch cities, you need an appropriate vehicle let it be a luxury car or a capacious minivan. Visiting the official website of 8Rental chauffeur service, it's possible to find a perfect model catered to your requirements. Here are the major categories of vehicles 8Rental can offer you:
1. Offered Cars
Are you in Netherlands on business? Or perhaps you are spending your vacations here? In both cases, you will need to hire a car with driver in Netherlands. At 8Rental, you will be offered diverse car models to your choice. All of them are in excellent condition equipped with every specification that provides a high level of comfortable driving. What concerns the security, these vehicles come with premier safety systems.
2. Minivans to Your Choice
For small groups of Netherlands visitors, we have a series of minivans offered. These are ample and comfortable, and at the same time stylish and beautiful vehicles you can book by getting a quote and filling it out properly. A Mercedes Viano can be a grandiose selection for a smaller group built of around eight people. A Mercedes Sprinter, meanwhile, is a better variant for groups composed of up to two dozens of passengers. Hiring any of these minivans, you are guaranteeing a funny and convenient transportation for all your travel companions. Rent a chauffeured minibus on Netherlands on profitable basis right now and right here! 8Rental is waiting for you!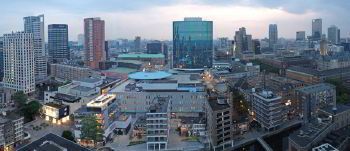 3. Capacious Coaches
Are you planning to welcome an immense group of tourists in Netherlands? If yes, then you definitely need a capacious coach. At 8Rental you can hire a chauffeur driven coach in Netherlands at a reasonable price. Booking a Mercedes Tourismo, your tourists will be driven in the comfort they deserve and pay for. These vehicles are powered with various amenities one can expect from a premium coach.
4. Drive Royally in Limos
Are you invited to a prom event in Netherlands? Would you like to appear in a luxury limousine to make a deep impression? 8Rental offers several magnificent limousine models to choose from. For driving with up to nine people, a Chrysler C300 or a Lincoln Town Car Limo can be great. Yet, if you plan a VIP party inside the limo you book from our service, you'd better select a Cadillac Escalade or a Hummer H2 limo as both of them are designed to drive a larger number of people.
Entrust Your Safety to Our Chauffeurs
8Rental is a respectable chauffeur service that has employed a respectable staff of drivers and workers. Our chauffeurs are licensed and professional. They are well aware of the city's roads and the only address name is enough for them to take the right direction. Hiring a vehicle from 8Rental, you can name the criteria your driver must coincide with. If you need a driver who does not smoke, we shall provide him. If you need a chauffeur who speaks not only Dutch but also your mother tongue, we shall provide him. With 8Rental, your safe and comfortable transportation in Netherlands is guaranteed!
Our Little Presents
8Rental is the car rental with driver service which is deeply concerned with its clients' well being and convenience. Therefore, besides the primary services offered, we also provide with a line of presents to all of them. Regardless the length of the route or the number of hours our vehicle and driver will be at your disposal, the fuel will be supplied to you free of charge! Just the same way you needn't worry about taxes or fees. Everything is under the responsibility of 8Rental. Irrespective of the number of travelers you will be driving with, medical insurance will be provided for all of you in the case of an accident. Nevertheless, you needn't worry about this point as there has never been any accident registered with the participation of our drivers or cars. If you need any extras in the car you book (a TV, a minibar, etc.), just let us know. All your requirements will be taken for granted.
Illuminated and Colorful Netherlands
Netherlands is one of the unique and extraordinarily beautiful countries of not only Europe but also of the whole world. The visionary architecture, the captivating hustle and bustle of street markets, the vintage-paired-with-contemporary fashion, exquisite sweets, cozy canal-side cafes offering cool drinks... All these together can describe the mood and soul of Netherlands better than any poet. Booking a vehicle and with a professional driver in Netherlands, you will be able to explore the whole majesty of this country on as comfortable conditions as it is possible! This is a friendly country with warm-welcoming natives. So are our chauffeurs, They will gladly drive you to all fascinating tourists attractions and admirable landmarks in the city you are traveling in. However, in case you want to know the primary places of interest in Netherlands, we shall advise you visit Vondelpark, Anne Frank House, Mauritshuis and Rembrandt House Museum, HogeVeluwe National Park, etc. Make you unforgettable Holland journey with 8Rental!
| Utrecht | Eindhoven | Tilburg | Groningen | Almere | Breda | Nijmegen