Big cities should be visited by choosing excellent passenger's chauffeured transportation conditions. Hire bus with a driver in Amsterdam & feel facilities provided by our company. Feel special by choosing 8Rental's chauffeurs & proposed conditions:
Different chauffeured vehicle type hire: coach, minivan/ minibus & car
Different chauffeured vehicle class hire: business, standard & first class
Long or short time renting period
A price that includes: toll roads& highways paid fuel & taxation.
French, English, Dutch & Russian speaking chauffeurs
How to book hired chauffeured vehicle offer
Visit the main page & find quotation form
Fill requested details for offer processing
Confirm this offer through payment chosen methods
Hire chauffeur driven coach in Amsterdam or rental hire services with driver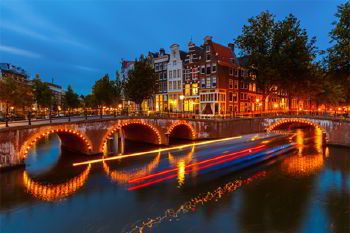 Amsterdam – a city of contrasts, where old patriarchal European architecture is combined with a free lifestyle. Its population is about 800 thousand people, of which only 40% are indigenous & 60% are immigrants. Amsterdam leading industries are mechanical engineering, oil refining, aircraft construction & faceting of jewelry stones. Tourists visiting Amsterdam say "In Amsterdam, everything that is not allowed at home is possible." According to the legend, Amsterdam capital was founded by two fishermen on the Amster River banks. In 1806 Napoleon Bonaparte founded Holland & named Amsterdam its capital. Don't forget to take a walk through amazing city channels, which are about 90. Most channels were dug for cargo transportation & formed a water diversion system. Local canals face elegant mansions facades, due to which Amsterdam was named "Northern Venice." Various shipping companies offer boat trips through canals & harbors: Dam Square- most crowded place. Near Dam Square is located a very famous floating flower market containing a whole sea of local, exotic flowers & plants. This market is spread on some moored barges.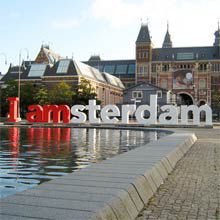 Visit Amstelveen Town Hall & receive an unforgettable & unique impression. Modern town hall guests would have been washed twice a day by the North Sea waves if intelligent Dutch builders had not protected Amsterdam city by levees many years ago.
The fleet of coaches - options for hire
Standard or business coach hire with driver
Hire standard or business chauffeured driven coach to make the desired trip organized at the highest level. Business bus hire with driver is more suitable for business trips & meetings. Standard bus hire with driver can hire big tourist group for personal purposes.
Driver & chauffeur checking levels
First verification level is appearance. All drivers should be tidy, smart & smiley. The second level is the driver license verification process. The third stage is the driver's skills, shown in different hard situations on the local & foreign road. Not every driver passes the verification process & can be hired on work.