Hire a car with driver in UK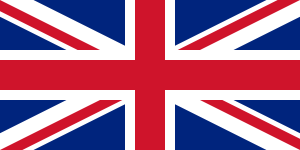 Selecting 8Rental driver service, you will be provided with affordable rates, professional drivers, and quality cars. Depending on your budget, there are different offers from economy to executive class cars. With us, driving along UK's roads will be pleasant and memorable. Rent a car with driver in most popular UK cities including London, Cardiff, Edinburgh, Manchester, Liverpool, Glasgow, etc. in the most favorable conditions. 
8Rental suggests hiring a car with driver and exploring all the points of interest in complete comfort. All the sights and hallmarks of England, Wales, Scotland, and Northern Ireland will be at your disposal. Hiring a coach with a professional driver, you can visit and admire St. Jame's Park, the London Eye, St. Paul's Cathedral, Madame Tussaud's Museum, Alton Towers, Eden Project, Roman Baths, Kelvingrove Art Gallery, Edinburgh Castle, Buckingham Palace, and plenty of others. 
Advantages of Private driver in UK that you will love
Hiring a chauffeured car in the UK, you can make use of a series of amenities provided for free. Have the car service in UK meet you right at the airport, railway or bus station. 8Rental car and driver supplier in UK can send its drivers to all airports operating in the territory of the UK such as Heathrow, Leeds Bradford Airport, Glasgow Airport, and all other airports you may land. 
This respectable car rental with a driver has prepared a pack of advantages for all its customers. The fuel required for implementing the journey in the UK will be provided for free just as the medical insurance for you and all your travelers in case you hire a minibus or bus with driver. 
Regarding the pricing system, we are offering some of the most affordable prices in the industry. 8Rental also provides discounts for its constant clients encouraging them for further cooperation. 
A Large Fleet for Choosing a car
Regardless of the car type you book, you can be entirely sure the car will be up-to-date and perfectly maintained. All the cars in 8Rental's fleet are in excellent condition. Just make your choice, hire the chauffeur-driven minibus in the UK beforehand and travel with 8Rental. Depending on the number of passengers you are going to explore the marvelous cities of this European country, 8Rental can make a perfect offer for you. The company has a wide range of diverse cars, including standard and business-class cars. They are made by such world-known automakers as Audi, Mercedes, BMW, Toyota, Volkswagen, etc. The Mercedes Viano (accommodates up to eight passengers) and the Sprinter (provides up to twenty-four passengers) minibusses. The luxury Mercedes Tourismo (transports up to sixty-five people) coaches are equipped with everything necessary to enjoy every minute of driving (amazingly comfortable seats in aircraft style with armrests and seat belts, carpeted floors, curtained windows, air conditioning and air suspension, heating, toilets, minibars, fridges, TVs, premium audio systems, etc.); as well as luxurious and sophisticated Chrysler C300 and Cadillac Escalade limousines. 
Private drivers everyone can rely on in the United Kingdom
Our professional chauffeurs are licensed and experienced. They will drive you in any direction of the country safely and accurately. Hire an English, Spanish, Dutch, German, Russian or French-speaking chauffeur to speak your mother tongue.
Car service from 8Rental, you need to follow the following steps
To rent a car with a driver from 8Rental, you need to follow the brief instructions. First, you need to get a quote and complete it. You will be required to state the journey type (single, return, hourly, customized), the start date and time, the pickup and destination address, and the number of passengers. Afterward, you will need to state the car type, car class, the experienced driver's language. After you fill out your data, your order will proceed. The entire process of booking a car is quite easy.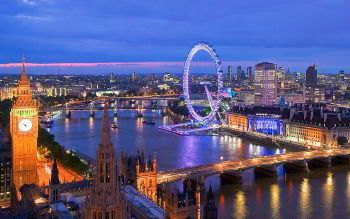 Make the United Kingdom Your Next Destination 
The United Kingdom of Great Britain is one of the most developed European countries. Being composed of four little countries (Wales, England, Scotland, and Northern Island), the UK serves as a popular destination both for tourists and businesspeople. Tourists are attracted by UK's amazing architectural heritage, as well as its fantastic nature. The UK is situated between the North Sea and the Atlantic Ocean. Famous rivers are flowing on the territory of the Kingdom such as the Thames, Tyne, Tees, and Humber. Unfortunately, the Kingdom's weather can't be described as favorable. Most of the time, the country's sky is gray and foggy, while the rain doesn't seem to stop ever.
However, in spite of this lousy weather, the sixty-four-million population, as well as continually arriving foreigners find Great Britain a fantastic country. Whether you are to come to London, or any other city, 8Rental offers its services. To explore all the attractions of Britain with your friends, family, or business colleagues, hire a car with a driver in UK. Get inspired by such famous touristic destinations as the British Museum, Tower of London, Westminster Palace, Big Ben, and many others. To make the most of your visit to the country, you can't but hire a chauffeur-driven car in Great Britain. 
You can rent a car, a minibus, a bus, or a coach with a driver in the UK with 8Rental, and visit the marvelous cities in the country. We guarantee safety and comfort on the roads.
Rent a car with driver in the United Kingdom