Charter bus hire in the UK
Regardless of whether you live in a UK town or plan to arrive, the chances that you will need a bus to travel with a big group around the Kingdom are high. It's definitely always better to rent a bus in the UK than hire multiple taxis or wait for public buses at bus stops to save time on the roads and spend more at places of interest. So, have a bus arranged with a professional driver and feel free to move wherever you want and when you need.
Why Hire a Chauffeured Bus in the UK
The bus rental in the UK process is straightforward and fast as long as you are dealing with 8Rental. You only have to find the best offer to meet your group size and traveling requirements.
Perhaps the first and most vivid benefit of dealing with a bus rental service is the comfort and spaciousness you get. All the passengers get enough space to feel comfortable no matter how long the traveling is while their luggage is accurately rested underneath the bus or in the above-seat racks. Even if the group is built from sportspeople or musicians with plenty of equipment, all their belongings will get to the destination without damage.
It can be an office staff or class excursion, a tour through London, the UK, or even Europe. 8Rental covers the whole country, from London to Manchester, Cardiff to Leeds, and everything in between. So, regardless of your route, we'll have it covered.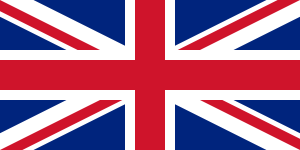 Affordable Pricing
Whether you are traveling in a native or a foreign country, there are always many expenses to be covered. And transportation definitely plays a significant part in them. To avoid renting multiple cars, designating some of you as drivers, or spending much money on taxis and risking arriving at your destination at different times, 8Rental suggests hiring a Bus charter in the UK. You can share the service expenses and travel more affordably.
Get a quote from 8Rental, and provide essential data that affect the pricing, including the preferable bus model per your group size and solvency, the tour type, and the traveling dates. The busy traveling seasons in Britain are spring and autumn months when it's normally warm and dry. If your tour falls during these seasons, finding a vacant bus will be more difficult. So, apply weeks or even months in advance.
Time Saving with 8Rental
8Rental has developed a chauffeured coach reservation system that saves money and time and never concedes money with its value and importance. First, you can order a bus with an expert driver online at any time convenient for you within minutes and expect an exact price for your order shortly afterward.
You can also spend a few minutes studying the fleet to see which bus best meets your requirements.
Furthermore, by including the meet and greet service, our driver will be there at the airport, waiting to meet you and take you to your hotel or the first destination. With your precise itinerary in advance, our expert dispatchers will scheme the route to avoid jam-packed roads during rush hours and save every minute possible.
8Rental Bus Fleet
When you apply for a bus rental with a driver in the UK, make sure the service has a vast fleet of buses catered to serve groups of different sizes. Irrespective of your choice, all the suggested vehicles are suitable for group tours for short and long-trip excursions in the entire UK.
Mercedes Atego, Iveco Wing, and Man Touring Noge are the smallest charter coaches available at the service. They are great for transporting up to 35 passengers comfortably and securely. These are standard-class vehicles best for travelers on a budget.
Larger charter buses, tailored to big groups of up to 63 people, involve Man Lions, Mercedes Tourismo, and similar models. These spacious buses ensure comfortable riding even to the most remote destinations in the UK.
So, when you need to book a bus with an experienced driver for group trips, be certain that 8Rental best matches all your requirements.
Iconic UK Traveling Destinations
Perhaps the most iconic destination is London, particularly driving to St Paul's Cathedral through central London. There will be Big Ben, fantastic views over the city from the London Eye, the quintessential Oxford Street, and Picadilly Circus to stroll with your group and plenty of other things to do.
However, what you should not miss during your group tour in the UK are the most popular historical destinations, like Canterbury Cathedral, Stonehenge, the momentous market town of Bath, the Classic Boat Museum, and Osborne House in the Isle of Wight, and others.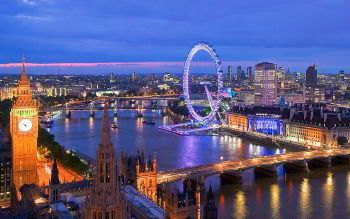 If your traveling friends are art buffs, you must make sure to visit the Tower of London, the British Museum, the National Gallery, Westminster's Abbey, and other prominent destinations. As a place of historical relevance, Bath, the home of famous English author Jane Austin, is also worth visiting.
Bristol is another marvelous city to visit with friends or simply like-minded people when traveling in Britain. Remember to ask the driver to take your group to M shed, which can tell you about the city and its special cultural relevance. Meanwhile, groups with kids will especially love the Blue Reef Aquarium and Zoo Gardens there.
8Rental Welcomes
The 8Rental bus hire in the UK service has considered all essential facts to save you time and help you get the most out of your tour! Hurry to get a quote and start organizing your traveling with a comfortable driving experience.
Rent a car with driver in the United Kingdom