8Rental strives to give a premium chauffeured coach hire in Liverpool, Merseyside metropolitan area. Primary company's goal is to ensure dependable & positive passenger transportation on Liverpool roads at very agreeable & permissible rates. Secure ride, convenience, courtesy - ultimate pluses of hiring 8Rental charter buses operated by well-experienced chauffeurs!
Bus hire with driver, Liverpool City: dependable bus transportation in Merseyside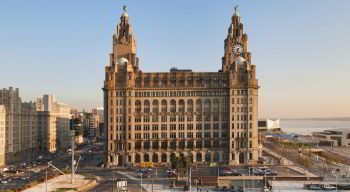 8Rental's personnel contains highly-skillful drivers, well familiar with Merseyside routes & destinations. Ordering chauffeured bus service with 8Rental.com you pick the ultimate North West England's bus supplier inevitably!
All-in reasonable cost
Bidding includes:
Liverpool's highly-skilled driver
modern coach
fuel costs
tolls fees & charges
highway fees
VAT
Get a conditional bid then order your charter bus service
To hire & book a bus with driver confidently follow the direction below:
Fill out the inquiry form on 8Rental.com main page or send a message with your journey requirements via e-mail on This email address is being protected from spambots. You need JavaScript enabled to view it.
Get an acceptable proposal
Confirm chauffeured bus booking with a deposit
Hire a coach in Liverpool with a driver! 8Rental Reservations ensures only a happy, secure & joyful Journey!
Hire a coach with a driver in Liverpool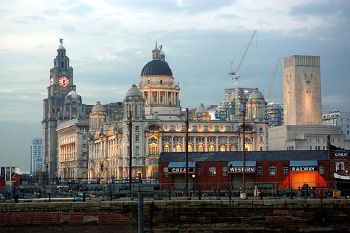 30.7% of Liverpool's total population are people under the age of 25. Holds the Guinness Book of Records title for being the Capital of Pop. Liverpudlian legends The Beatles were formed in Liverpool in 1960. Also famous for the annual Liverpool Sound City festival. Merseyside county contains some of the world's best design & architecture examples: Liverpool Metropolitan Cathedral, The Al-Rahma Mosque, Bluecoat Chambers. Coach hire in Liverpool allows tourists to visit the world's famous Liverpool Waterfront, Albert Dock, The Beatles Story, Anfield Stadium.
8Rental bus fleet regularly attends all northwest England's parts and the United Kingdom's as well. Coach hire in Liverpool can be a good way for groups to tour around Merseyside region at suitable prices. 8Rental Reservations cares about your travels!
Our fleet of buses options
Liverpool chauffeured transportation: bus characterization
General coach description:
complete climate control
welcoming illumination interior
tachograph
comfy ergonomically made seats
passenger safety belts
foot, arm, headrests
Standard chauffeured bus hire, Liverpool:
Standard coach hire in Liverpool with chauffeur - Cheap, reliable budget solution! Standard coach characteristic & conditions: reasonably arranged interior parts, superior ride conveniences, audio-visual equipment, lay-back comfy ergonomic seats, Softline trim upholstery, roomy cabin.
V.I.P. chauffeured bus hire, Liverpool:
Do you have an important business meeting and don't want to be late? Rent an exclusive executive top-of-the-range Scania bus! A highly-careful smart driver will pick your personnel from Liverpool John Lennon Airport & drive to the indicated location. V.I.P. chauffeured motorcoach characterization: Swing-out type middle door, most excellent leather seats & trim upholstery, first-class legroom, plush carpeting, aisle-side armrests.
Our reliable drivers
Rent a coach with a driver, Liverpool: driving license
Liverpool first-class chauffeurs are completely licensed & certified to drive an 8-22 seat minibus and a 23-82 seat bus. They are punctual and responsible and always ready to give any help needed. Communication is not a problem as all of speak several international languages.