Car hire with driver in Helsinki
If you're considering a trip to Helsinki soon, then why not rent a car with driver in Helsinki? Suitable for business, leisure or airport trips, 8rental provide the best rental cars in the Finnish city so that you can travel around in style, comfort and safety.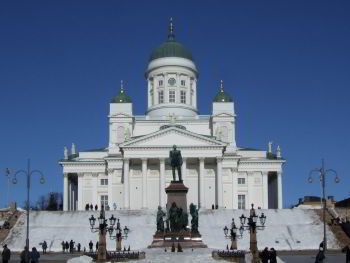 Car rental with chauffeur in Helsinki is the most convenient way to get around the city - choosing transport options can be daunting when travelling - instead of having to rely on public transport, you should consider using our car rental service. It's much quicker and easier than having to take the bus or use other transport services in the city - our drivers can pick you up from your location and deliver you to your destination in style, meaning you don't have to worry about getting around Helsinki.
Car service in Helsinki- convenient way to travel around
If you're travelling on business or going to the airport, we understand that time is of the essence, so you will not have to worry about missing a big meeting or an important flight. Our services are also useful for those on holiday in the city, helping you to travel around Helsinki to all the popular tourist destinations so that you don't need to miss anything. Our drivers are polite, professional, friendly, and have a great knowledge of the city. This means that they will be able to recommend tourist sites, restaurants and hotels, from a local perspective. They also speak a variety of languages, including English, so you do not have to worry about language barriers.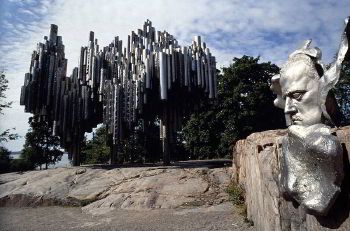 Private driver for exellent
Helsinki is one of the most amazing cities in Northern Europe, located in the beautiful country of Finland. Some of the districts worth visiting include Vantaa, Espoo & Kauniainen, with many tourist attractions existing in the city. Some of the best places to visit include The Maritime Museum, Senate Square, Fountain Havis Amanda, the Olympic Stadium and the sea fortress, Sveaborg. Our drivers are able to take you to all of these places and give advice on the best times to attend, as well as other tourist attractions within the city, so there is no reason not to rent a car with driver in Helsinki with 8rental.
24/7support
Another reason to hire a car with chauffeur in Helsinki with 8rental is that we only use modern cars, which are serviced regularly to ensure that the car does not break down whilst taking you around Helsinki. We also offer 24/7 operator support for all your needs, and have cars available 24/7, so it doesn't matter what time you want to travel - 8rental will be there for you.
If you're considering a trip to Helsinki soon and are unsure of which transport options to take, why not get in contact with 8rental for a free quote on a car rental with driver in Helsinki today?