Oslo is the largest "landmark" of Norway. Any visitor who first comes to Oslo should definitely visit a number of main and most popular tourist attractions. Its diverse palette of picturesque northern landscapes, architectural structures, and feeling of a unique atmosphere will conquer even the most severe critique.
Traveling in an unfamiliar country becomes more comfortable and safe for those who are using 8rental.com, the most reliable car and chauffeur service company where everyone traveling to Oslo can rent a quality and minibus. The rental services are meant for a great and productive city tour or for any other purposes. There are all conditions for helping our clients to have a good time in Oslo. Travel quickly and productively on a first-class microbus with a driver using our company's services. Get a quote and enjoy your traveling on the comfortable minibus using the minibus rental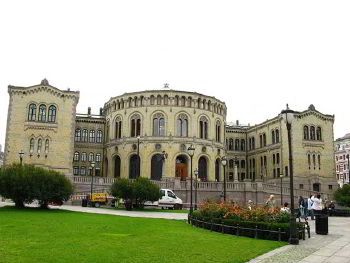 Oslo minibus journey for an excellent excursion around the city
First class customer service
You should mind that there are hundreds of rentals around Europe and even in Oslo, but not so many are ready to provide you with the help you might need. Since we believe that customers satisfaction is based on the provided help through their requests, we have prepared ourselves to be ready 24/7 to answer, guide and support you in any query. Our professional CS staff will do their best to make your order easy and even pleasant. Do not hesitate to entrust us with your details and we promise a vehicle with a driver to be waiting at the moment you step in into Oslo.
Minibus hiring - the most appropriate way to travel
Here are some travel tips that we have prepared for you in advance in order to help you not to waste time with your internet searches:
Vigelandsparken - the most visited sight of Oslo the local residents here are not less than tourists. There are more than two hundred original sculptures created by Gustav Vigeland. The entrance is

free

. The park can be visited every day.
The castle and fortress of Akershus were built in the 13th century. Today, this massive building is located in the heart of the capital and it is a pearl of the castle architecture of the country. There is a magnificent view of the harbor and the entire eastern coast of Oslo can be seen from here.
Museum of Viking ships. In addition to the ships, there is a large number of other equipment in the museum, which Vikings used.
The Opera and Ballet Theater is a state-of-the-art architectural structure made of glass and marble. World-class performances of opera and ballet are performed on the stage of this place. The building entrance is free. A stunning panorama of Oslo opens from the roof.
There is a museum of natural science is in the eastern part of the capital. This is a series of buildings, thematically combined.
The Art Gallery is also one of the most popular tourist attractions in Oslo. Here is the most extensive collection of the best examples of paintings, sculptures, and graphics.
Amusement park Tysenfryd is a favorite attraction of visitors, especially for children. There are 30 different leisure attractions for everyone to enjoy
A Journey to Oslo - the best idea for a trip in a rented minibus

A good and comfortable minibus can be ordered through our minibus hire service. It is possible to book one of them on our company's website in a few minutes. Mini-coaches are modern and stylish models. The offered minibuses are cozy with clean interiors, there are all necessary amenities that will make passengers feel very comfortable.
Skillful driver - unforgettable city trip
We must pay your attention to the fact that our vehicles come always with professional chauffeurs. We consider this service as one of the main advantages of the company. They not only have a long driving experience and know all the streets of amazing Oslo but they are also very responsible, conscientious, punctual and friendly. They even speak at least one of the internationally recognized languages.
Come along and use 8rental minibus and chauffeur service and you will never want to look for other rentals options!