Car rental with driver in Oslo
An incredible tour over Oslo is possible with the use of high-quality and conscientious car service with driver in Oslo. Everyone who wants to have a great time in Oslo can order privat car and driver in Oslo from a reliable company. Here each one can order a means of foresight of any class, but regardless of the type each of the private cars has all the necessary amenities for each of the tourists. Is ready to provide travelers with all possible services for the convenience, safety, and comfort of everyone.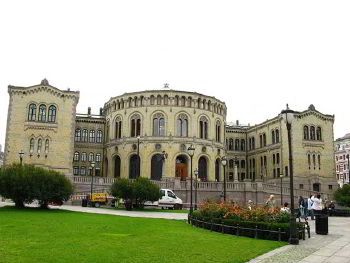 Traveling by car hire with driver in Olso - Rapid and comfortable
8rental's cars are not only modern, fast and safe; they are also very elegant, and comfortable every client will feel great and very cozy. Inside, there are all means of passenger safety, since the security of each customer service is the primary goal of the 8rental. The passenger will not have to worry about anything during his trip to amazing Oslo - all the worries lie with the private driver in Oslo.
Private chauffeur with excellent driving skills in Oslo
The 8rental cooperates exclusively with highly professional drivers who are serious about their work and have a long experience working in the field of passenger transportation. Travelers who rent a car with driver in Oslo don't have to think about the time, as punctual drivers always correctly plan it and tourists have time to visit all the most exciting places in Oslo.
Look at fantastic Oslo from the window of a rented car with driver
Oslo is the capital with a long history; however, the buildings were mostly built recently, although there were some things left from the old days. Oslo - an example of minimalism, weathered lines, and restraint of colors. Here there is no need to hurry, running from one sight to another, but to slowly spend time observing the everyday life of the townspeople.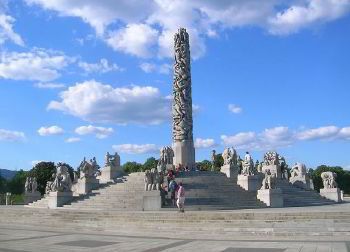 First of all, all travelers arriving in Oslo are going to the Royal Palace. It is the current residence of the ruling king: when the ruler is at home, a golden standard is seen over the roof. There is no access inside, but each can walk along the gorgeous park.
The hill on which the palace rises, rests the most famous street - Karl-Johans-Ghat, stretching all over the center of Oslo. There were a lot of cafes, restaurants, bars, and shops. In the evenings, street performers and musical groups often perform here. One of the notable buildings on Karl-Johans Gate is the University of Oslo, built in the style of classicism. Not far away there are the Heinrich Ibsen Museum Apartment and the National Gallery. Hire a car with driver in Oslo and you can be flexible with your schedule and route.
Oslo voyages on a hired car with driver - excellent time spend
Oslo offers travelers a lot of interesting museums. The culture and way of life of the Norwegian people can be found in the National Museum of Norway. The Museum of Vikings' ships is one of the most visited museums in the country. Its collection includes unique exhibits - boats and vessels, on which ancient people crossed the sea and opened new horizons. Another historic building in the city is the castle and fortress of Akershus. The territory is open to visitors to the Museum of Resistance and the Armed Forces of Norway and the Norwegian Museum of the Armed Forces. A beautiful view of the city and the bay can be seen from the wall of the fortress. Private driver in Olso can show you all the magnificent places in city