Car hire with driver in Ireland
As long as you are in Ireland, renting a private driver on a profitable basis is not a problem. 8Rental is a leading car rental with driver service that operates in Ireland. We deliver quality car services to all our clients with no exceptions. Entrusting your transportation in Ireland or any other Ireland city to 8Rental, you will come to its doors again next time. We have earned our excellent reputation due to being loyal to our clientele and our service. The whole working staff of 8Rental starting with chauffeurs and ending with CS operators are determined to exceed customers' expectations. We are ready to provide our customers with included fuel offer, as well as undertake the payment of all fees and taxes so that they enjoy every minute in Ireland on the roads. So, you are welcome to the best car rental service in the territory.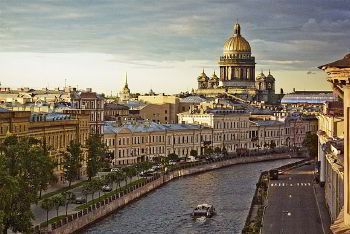 Any Vehicle You Choose in Ireland
8Rental has acquired a large fleet of different vehicles starting with compact private cars and ending with large coaches. Which to choose depends on the number of passengers you are supposed to arrive in Ireland with, as well as the budget you can afford for hiring a vehicle and your personal preferences.
If you are here on a business trip, you might like to hire a Mercedes E Class, or an Audi A6 with a driver in Ireland. Both of these cars, as well as any other model involved in business class, will be great to appear at a business meeting. Never doubt, your business partners will be impressed.
However, you can select a standard category Skoda Octavia or Toyota Camry to rent a car with driver in Ireland if you appreciate the combination of comfort and price most of all.  For traveling with a larger group composed of up to twenty-four passengers, 8Rental offers to hire a minibus with a driver in Ireland. This way all of you can be accommodated in complete comfort. There are several minibus options offered here, choose any of them.
Anyway, if there are too many of you to be driven in a minibus, it's worth to consider booking a coach.  Rent a chauffeured bus in Ireland and travel with up to sixty-five persons. Mercedes Tourismo is one of the most convenient buses designed for transporting a large number of people in complete safety and comfort. There are all comfort features available in this vehicle. Hire a coach with a driver in Ireland and get assured yourself. If you are used to luxury, why don't you rent a limo with a driver in Ireland?
What if not a limousine can provide you with the feeling of wealth on the road?
Our reliable Private driver in Ireland
Our company cares about our customers' satisfaction during their travels that is why we carefully select our team of drivers. We hire only highly experienced persons in the field of passenger transportation, responsible and punctual and who master at least one of the international languages, such as English or French. They are very polite and well trained in the customer service area so that our customers could rely on them anytime. 
Airport Transfer Service
8Rental cares about the convenience of its clients. Therefore, we offer to meet you right at the airport or railway station. Booking a car with driver from our service, you can mention the airport you are landing at via your pickup address. And if you plan to have the car and driver at your disposal during your whole stay in the country, our chauffeur will deliver you to your hotel and wait till you take any other direction. Everything is scattered to your convenience, be sure.
How to Book a car with driver with us
Hiring a car service in Ireland is as easy as you could ever expect. It will take you no more than five minutes to have your quote completed and sent to us. So, to hire a car with driver in Ireland, follow these brief and clear instructions:
get a quote;
complete the journey details (the trip type, pick up and destination addresses and the number of passengers supposed to be driven in the car);
input the transport details (the type and class of the automobile, the language your licensed and skillful driver should speak, any additional requirements);
fill in your details (name and surname, contact number and email address);
make the payment;
send the quote.
After you follow all these steps, you will be able to enjoy comfortable and safe driving in Ireland.
Explore Ireland with private driver
Ireland is truly an amazing country built of ancient rocks and great legends. Despite the small size of Ireland, this country has a good reputation gained with its breathtakingly beautiful landscapes, and friendly people who are ready to welcome you with warmth and hospitality. If you plan to travel throughout the whole country, the most popular car and driver supplier of Europe suggests visiting all the gorgeous sights Ireland is rich in comfort and safety. We are here to be by your side and stand for your safe transportation here.