8Rental is Your Reliable Partner
We are a company that keeps on developing especially to offer our clients and passengers better bus rental and car services.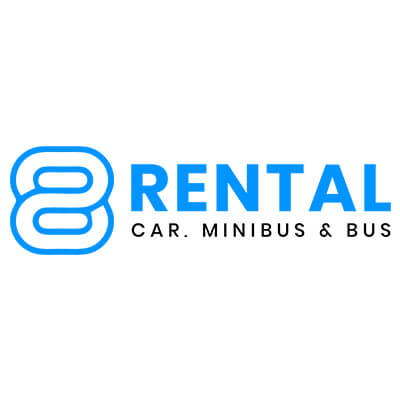 We provide charter bus rental services, minibus hire, and private driver service in Europe at sensible costs. We try to meet all the requirements of our clients, passengers, travelers, partners starting with an individual approach to every quote and ending with the order realization.
Our Values
Would you like to get the best experience from your traveling? Cause that's what we offer to all our clients and passengers. Our primary mission is to provide a reliable and trustworthy solution to all travelers applying to us. Most probably that's why 8Rental, run by dedicated specialists, is and remains one of the best-motivated companies in the industry.
Having traveled on a modern first-class coach with a highly qualified driver behind the wheel, our clients turn to us on all their further journeys in Europe. The quality of mini bus services provided allows us to build long-term relationships with nearly all our clients including both private travelers and corporate ones. This makes us one of the most recommended bus hire companies throughout Europe.
Our Car and Bus Fleet
Our modern vehicle fleet includes:
Cars with a driver for up to 3 passengers;
Passenger van with 6-8 seats;
Minibuses with 16-19 seats;
Buses with 29-63 seats.
Our fleet has various amenities for different budgets:
Our modern vehicle fleet includes:
Standard class is completed with new comfortable cars suitable for all kinds of travelers;
Compact minibuses with 6-8 seats;
Business-class cars have an increased level of comfort to be ideal for business trips, various conferences, and events.
Our Staff
The polite drivers working for 8Rental are all professionals in their field and know all the streets of their cities well.
Our dispatchers show an individual approach to every order they take. They are here to analyze your route and set a reasonable price for your journey. Our polite dispatchers are ready to answer all your questions and be in touch with both you and the driver throughout your whole trip.
The History of Our Company
Founded in 2012, we continue to develop our company - our pride. Today 8Rental has as many as 285 local partners in all corners of Europe. We have more than 1470 minibuses, coaches, and cars with drivers available daily.