Charter bus hire in Paris
Are you planning a trip to Paris? The best way to explore the city is to rent a bus in Paris, giving you the freedom to see everything you want.
Convenient travel with bus rental
Arriving in a big city like Paris can be overwhelming - whether you are flying in for business purposes or a holiday, you can enjoy convenient travel from the moment you arrive with our fleet of buses for all group sizes. Our polite and knowledgeable drivers can collect you from the airport or your hotel so you can enjoy easy travel throughout your stay.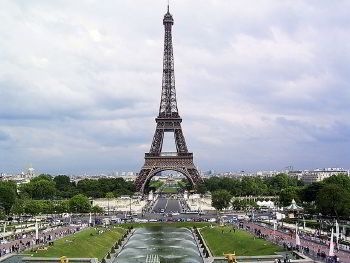 The best solution for big groups
Big or small, getting a group around Paris on public transportation can be a challenge, especially if you have your luggage with you! Bus rental in Paris ensures that your whole group can travel together, which could work out to be much more affordable than taxis, and easier than driving yourself in a rental car. When you choose bus hire with a driver in Paris, you won't have to worry about learning the best roads to take or loading up on fuel. You can just sit back and relax!
Coach hire - Discover Paris at your own pace
Whether you are in Paris for a conference or to discover some of the most iconic sights in the city, you can visit all the must-visit spots such as the Eiffel Tower, view the outside of Notre-Dame de Paris, the Musée d'Orsay, Montmartre and more. Or your driver will be able to drive you to nearby areas of France to discover off-the-beaten-track sights it may be difficult to discover alone. 
Rent a bus in Paris with a driver

Almost senseless to describe Paris! Paris is elitist and democratic, cheerful & sad, bright & slightly, blurred by rain, like paintings of Camille Pissarro-and everyone sees France's capital in his own way. For someone, France's capital-especially Eiffel Tower, is a monument of the «era of steam and electricity», since modern architects go to Paris just to be inspired by the avant-garde lines of La Défense and Montparnasse Tower. To discover Paris for yourself, fall in love with it and leave there a part of your soul, there is not so much is required-just go there and let 8Rental's bus rental in Paris be your personal provider!
Freedom and reliability
Bus rental in Paris gives you the freedom to explore this fantastic city in a way that suits you, even if you have limited time around business engagements. You can still see the sights you want, and your group can follow a tight schedule or enjoy more flexibility with our local drivers.
Price includes everything
The proposal includes: local drivers, buses, toll roads, fuel, and taxes. Paris chauffeured coaches: inside & outside design
The standard hired bus contains: a modern design, control of temperature, LCD TV, soft seats, and convenient head pillows.
Hire a standard bus 
A budget variant to hire a bus in Paris is a standard class with a chauffeur. Suitable for activities: family reunions, religious group events, and school excursions. Main features: comfort & cleanliness, cool interior design, big windows, orthopedic lay-back seats, Video Equipment, luggage bays.
Business & Luxury chauffeured bus hire, Best Paris regions:
Do you plan business group meetings? Hire a luxurious Mercedes coach with a chauffeur. Qualified drivers will pick you up from Charles de Gaulle, Orly and Beauvais–Tillé Airports and drive to the indicated location. Business class elegant coach is equipped with: a clean fresh Water Closet, lamps for reading, soft carpets, kitchen on board, very comfortable soft seats, and a flat-screen TV.
Get in touch for a free quote
If you want to experience the convenience of hiring a charter bus in Paris, then get in touch with 8rental. Our reliable drivers will be able to give you the best possible experience in Paris, and you will also enjoy 24/7 operator support so all your needs are fully taken care of. Get in touch with us to receive a free quote for your Parisian adventure.