8Rental Reservations proposes coach hire in Paris with driver, France. 8Rental's principal goal is to provide classy customer's transportation on Paris streets at most reasonable prices. We provide customers with all benefits if they hire our buses guided by chauffeurs!
Bus rental with chauffeur in Paris: High-leveled bus hire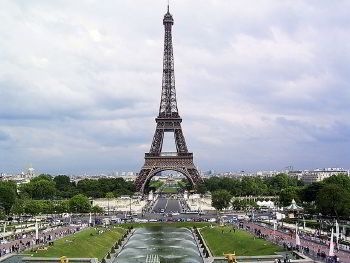 Never been to Paris? 8Rental offers an opportunity to hire buses with chauffeurs and trust your trip to probably best passenger transportation company.
Booking this option you surely choose ambition team of competent coach suppliers offering high quality chauffeured services in Paris.
Price includes everything
Proposal includes: local driver, bus, toll roads, fuel, taxes. Paris chauffeured coaches: inside & outside design
Standard hired bus contains: modern design, control of temperature, LCD TV, soft seats, convenient head pillows.
Rent a bus with driver in Paris: driver's license
Paris chauffeurs are allowed to drive a coach only with driving license
You can afford attractive price we offer
Whatever route your bus leads, 8Rental drivers will assist to it. Just hire executive coach in Paris, get rid of specific worries & be sure you can afford price.
Hire a coach in Paris with driver

Almost senseless to describe Paris! Paris is elitist and democratic, cheerful & sad, bright & slightly, blurred by rain, like paintings of Camille Pissarro-and everyone sees France's capital in his own way. For someone, France's capital-especially Eiffel Tower, is a monument of «era of steam and electricity», since modern architects goes to Paris just to be inspired by avant-garde lines of La Défense and Montparnasse Tower. To discover Paris for yourself, fall in love with it and leave there a part of your soul, there is not so much is required-just go there and let 8Rental's coach hire in Paris be your personal provider!
Hire a standard coach
A budget variant to hire a bus in Paris is standard class with chauffeur. Suitable for activities: family reunions, religious group events, school excursion. Main features: comfort & cleanliness, cool interior design, big windows, orthopedic lay-back seats, Video Equipment, luggage bays.
Business & Luxury chauffeured bus hire, Best Paris regions:
Do you plan business group meeting? Hire luxurious Mercedes coach with chauffeur. Qualified drivers will pick you up from Charles de Gaulle, Orly and Beauvais–Tillé Airports and drive to indicated location. Business class elegant coach is equipped by: clean fresh Water Closet, lamps for reading, soft carpets, kitchen on board, very comfortable soft seats, flat screen TV's.
Reasonable application with reservation of bus with driver!
Hire a coach with driver in Paris!
Book it in 3 steps:
Make a claim for a price
Receive bid
Confirm bus booking with made payment