Car hire with driver in Paris
8Rental Services offer to hire a car with driver in Paris. 8Rental's aim is to provide convenient transportation at a reasonable price in Paris, France. Hiring our chauffeurs you receive the best maintenance & confidence on your chose.
8Rental - excellence in private car hire in Paris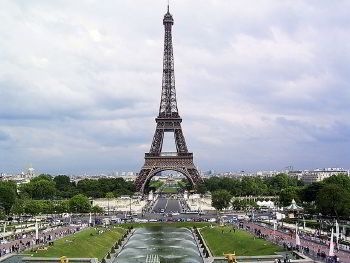 Arriving in Paris, you are immediately serviced by 8Rental's best drivers.
Chauffeurs will transport you to the chosen destination in a few minutes. You won't worry about the requested trip, because you've trusted it to the best service suppliers. All needed information & answer on every question will be given during the ride by 8Rental drivers.
8Rental car service in Paris: beauty & convenience
8Rental Reservation's cars are modern & splendid. Pluses for customers: temperature control, large orthopedic backseats.
Private driver in Paris & advantages
Every driver in 8Rental Reservations has his own driving license. Chauffeurs are familiar with local roads and are competent in every question. Punctual drivers will show their excellence through the required service.
Hire a standard class car with a chauffeur
Standard class car hire with driver in Paris – great chose. 8Rental proposes a reasonable price/quality ratio if hiring a standard class mobile. Standard class car has excellent design interior, modern vehicle & much space inside. Allow 8Rental chauffeurs to worry about your transportation.
Business, First-class private car hire in Paris
Hire business or first-class car service in your business trip.
8Rental high-skilled drivers will pick you up from Paris Charles de Gaulle Airport.
First & business class cars are equipped with high quality technology, leather padded seats.
Car rental in Paris with absolutely great chauffeurs

8Rental provides chauffeur service, car rental with driver in Paris & its surrounding areas.  Paris is France's capital and a global center of art, fashion, gastronomy and culture. Paris is situated on the Seine River, 375 km upstream from the river's mouth on the English Channel La Manche. City has a population of over 2 500 thousand inhabitants. The Paris-Sorbonne University is ranked 227 worldwide. Paris Saint-Germain F.C commendably represents Paris at football championships of France, Europe, World Championships.
Paris has 6,100 streets. 
We highly recommend all customers to hire a car in Paris with driver.
Experience the beauty of must-see sites, including Notre Dame, Eiffel Tower, Montmartre, Louvre Museum, Champs-Élysées, Centre Pompidou, Arc de Triumph & Disneyland.
Find out the price just now
According to the chosen destination 8Rentl's Paris chauffeurs will provide you with significant service level. Our team of professionals will support each customer with the fixed price.  Hire best cars and take care of your trip with drivers from 8Rental.
Taxes are included
All payments are included: impost, driver, turnpike roads, fuel.
Get best price now when booking your car hire with driver in Paris.
A customer can easily hire a chosen car service in Paris. The procedure includes 3 steps:
Get a quick quote
Obtain an initial proposal
Reaffirm request with making the payment of chosen automobile.