8Rental services provide clients with high professional hiring with different kind of mobiles at reasonable price. 8Rental's tendency is to transport passengers in Paris by chauffeurs offering an excellent level of maintenance on Paris streets and all its destinations. Clients will be serviced by educated & competent drivers and receive all needed support during the ride! Chauffeurs look presentable & pleasant!
Hire a minibus with driver, Marvelous Paris: well-equipped minibus rent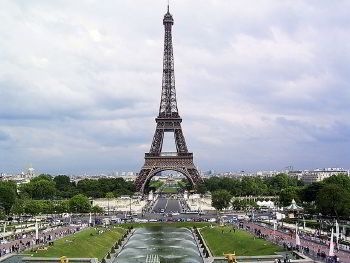 8Rental's high-educated staff includes fair chauffeurs, acquaintance with Paris roads. Hire a minibus in Paris with driver to receive the journey from your dreams.
Overall price
Offer includes:
Paris adept driver
trendy design minibus
fuel
all taxes included
VAT
Paris service set: minibus service with chauffeur
8Rental's minibus characteristics:
top-notch design
roomy halls
seats to relax
fashionable interior
safety
audio-visual facilities
Hire a minibus with driver, Paris: driving license
Paris gorgeous expert chauffeurs are fully documented, trained & tested.
Hire a minibus in Paris with driver.

Minibus hire in Paris with chauffeur by 8Rental.com will help resolve various life situations that occur almost every day. 8Rental offers a wide selection of minibuses from the "economy" class to a respectable vehicles from Class "VIP". Passenger microbus hires in Paris from 8Rental.com-comfort, style, reliability and complete freedom of movement.
Paris is world-renowned as the capital of fashion, who gave the world such famous fashion designers like Christian Dior, Chanel, Christian Lacroix, Pierre Cardin and many others. Today, here exist fashion houses of world's most famous designers, not just from French. Own fashion house and boutique in Paris are an indicator of the highest skill and recognition.
Paris is standing among most beautiful, fascinating and romantic cities in Europe, affecting its history, architecture, museums and attractions, including the world famous Louvre Museum, the Eiffel Tower, Notre-Dame de Paris, etc. Every year millions of tourists flock here. In 2007, the Ile-de-France & Paris were visited by 32.6 million tourists, of which 45% -. foreigners. Tourist industry brings the French capital a substantial income, therefore the city is constantly opening new hotels and restaurants. Paris is famous for its restaurants, 11 of which have three Michelin stars- the best result in the world.
Minibus hire in Paris with driver from 8Rental-best idea for your travelling in France!
Budget minibus hire with chauffeur
Budget one is passenger minicoach hire in Paris with driver – good economical choice!
Description of budget rental:
comfortable minibus
Auto Opened Passenger Door
convenient seats
overhead storage shelf
Rent a first class chauffeured minibus, Best Paris region:
Select classic Mercedes Sprinter minibus with chauffeur! Client and his luggage will be picked up from Charles de Gaulle, Orly and Beauvais–Tillé Airports by drivers and gone to the specified address.
Hire a minibus in Paris with driver at once!
Order steps
8Rental offered minibus with chauffeur : Booking steps
Fill in field of your requirements
Receive totally acceptable price
Register order with confirming payment