Looking for a top transportation supplier satisfying your needs & desires? 8Rental fits everybody's inquiries & proposes many types of vehicle hire with drivers in Budapest. Company's aim – find reliable solutions for passengers to ensure better transportation conditions with chauffeurs. Chauffeurs from 8Rental's company are acquainted with local roads.
Offer includes:
modern bus
knowledgeable English, French or Dutch speaking chauffeur
fuel
taxes & toll roads
A couple of steps before booking a chauffeured coach
Write requirements in 8Rental's quote
Get attractive offer
Pay for the proposal.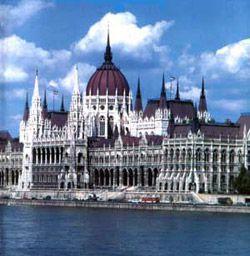 Coach hire with a driver in Budapest.
A hired bus with a chauffeur in Budapest from 8Rental will make your trip to Budapest memorable & full of emotions. 8Rental's experience in passenger's transportation with drivers always attracts passengers from all over the world.
Our fleet of buses ready to be booked
Standard bus hire with a driver
It's a convenient option to hire a coach for a big group of people, who wants to travel around Budapest. Coach is equipped with TV set, WC, kitchen & cozy seats.
Luxury bus hire with driver
Group of business people decided to visit Budapest should apply for hire bus with driver option by 8Rental.com. Business bus rental with driver in Budapest – combined high-level type of transportation for people who can afford It.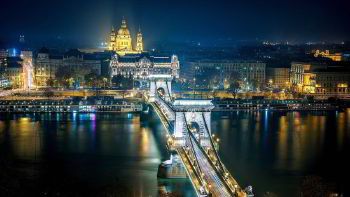 Our Chauffeurs' driving licenses & documents is always a must
Documents & driving licenses – the main thing checked while hiring drivers on work in 8Rental's company. The company doesn't hire chauffeurs without driving licenses. Every chauffeur had previous experience in passenger's transportation & hire company. Coach chauffeured hire in Budapest variant offers many opportunities for those who chose it. 8Rental's chauffeurs will drive clients to the chosen direction in a few minutes. Drivers can advise you places to visit in Budapest.
Budapest - a city worth to fall in love
Budapest – situated in the center of Hungary serves as Budapest Metropolitan Area with 7,626 square kilometers. It is the main political, cultural, commercial, technical & industrial center of Hungary. The city consists of three historically developed parts - Pest, Buda & Obuda, in January 1872 united in one city. With its charm, Budapest owes its picturesque countryside, beautiful nature & magnificent architecture. Here, the historical monuments of the ancient Roman province adjoin the medieval houses with baroque houses, churches of the 18th century - with modernist buildings, but palaces in the style of classicism - with modern hotels.
Budapest offers its guests a rich cultural program: 200 museums & exhibition galleries, 40 theaters, the National Opera & 7 concert halls are waiting for visitors at any time of the year. In March, "Spring Festival" is held, intended primarily for music lovers, also, numerous opera & ballet performances, folklore performances & exhibitions. In June, along with the "Festival of Music," numerous events of "Festival of the Bridge" & "Danube Water Carnival" are held. In July & August, "Festival of Opera and Ballet" is held & in August "Jewish Summer Festival."