Charter bus hire in Budapest
What does it mean to use a bus rental in Budapest? Bus hire in Budapest means the bus with driver takes you and your group of travelers to the requested destination. Bus and driver are at your disposal in Budapest during the rented time and you can visit what you want in Budapest. Looking for a top transportation supplier satisfying your needs & desires? 8Rental fits everybody's inquiries & proposes many types of buses hire with drivers in Budapest. Company's aim – provide reliable bus rental service in Budapest for passengers to ensure better transportation conditions with chauffeurs. Chauffeurs from 8Rental's company are acquainted with local roads.
Why is bus rental the best way to travel in Budapest?
Choosing to rent a bus in Budapest is a great way to make all your journeys much more efficient and easy when it comes to your holidays or business trip. We have a great range of options you can choose from to make sure that you can fit everybody onto one mode of transport and save yourself the hassle of trying to travel with a big group. Our experienced drivers will make sure to get you safely between destinations.
What is the value of using a bus rental service for travellers in Budapest?
If you decide to hire a bus with driver for your trip, then you will benefit from the help of your driver as well as transport for the duration of your stay. This is great value and allows you to spend more time enjoying yourself rather than wasting time worrying about travelling between places, following directions and finding parking in an unfamiliar place.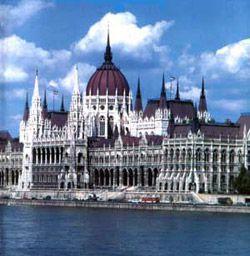 Why is it convenient to hire a bus with a driver for the group
Travelling with a big group is always difficult, and 8rental can relieve this pressure for you. With the help of bus rental with a driver, you can simply rely on your driver to pick you up and drop you off at the agreed times. You won't have to spare one more moment thinking about it – simply decide where you want to go and your driver will be sure to get you there.
How is bus hire service provided in Budapest?
8rental is dedicated to providing an easy and enjoyable experience, and this service starts as soon as you arrive. First, the driver will be able to meet you wherever you desire, whether this is at the airport or outside your hotel. After that, you can use the bus whenever you want throughout the trip. All you need to do is arrange your timings with your driver and they will arrive at the agreed location. As well as this, your items and baggage can be left safely on the coach while you explore new places so that you have nothing to worry about during your holiday.
Our bus rental fleed in Budapest ready to be on the roads
Standard charter bus hire with a driver in Budapest
It's a convenient option to rent a coach for a big group of people, who wants to travel around Budapest. Coach is equipped with TV set, WC, kitchen & cozy seats.
Luxury bus rental with driver
Group of business people decided to visit Budapest should apply for bus rental with driver option by 8Rental.com. Business bus rental with driver in Budapest – combined high-level type of transportation for people who can afford It.