8Rental Reservations proposes bus rental with driver in London, United Kingdom. 8Rental's first tendency is to provide reliable customer transportation on London roads at the most reasonable rates. Consideration, attention, and respect are the ultimate benefits of hiring our buses driven by chauffeurs!

Standard charter bus rental
Economy class bus hire in London with driver-good budget variant!
Standard coach conditions & features: optimum ride comfort, welcoming interior, interior lighting, lay-back seats, and large touring windows.
Business & Luxury coach hire, Greater London region:
Are you in London for a business group meeting? Hire a luxurious Mercedes Benz Travego. A well-experienced polite driver will carry you from Heathrow, Luton, Gatwick, and Stansted airports to the needed address.
Bus rental with chauffeur, London: High-grade bus hire & charter services
Are you for the first time in London? 8Rental's drivers' team is consist of well-prepared and professional experts, with comprehensive knowledge of London & Greater London county. Booking your bus rental with a driver by 8Rental Reservations you choose undoubtedly the best England chauffeured coach supplier.
All-inclusive permissible cost
Offer includes local chauffeur, coach, fuel, toll roads & highways costs, and value-added tax.
Get a reasonable bid then reserve your charter bus hire with a chauffeur!
To book a motorcoach three steps are necessary:
Request for a price
Get preliminary bid
Confirm coach booking with the indicated deposit
Hire a bus with a driver in London!
London charter coaches: style & amenities
The basic bus rental model contains: universal design, air conditioning controls, LCD video screen, upholstered in soft, warm material seats, comfortable headrests
Coach rental with driver, Greater London: driver's certificate
London chauffeurs are authorized to drive a motorcoach.
Get an affordable price offer
Whatever direction your London itinerary leads, coach rental with a driver by 8Rental Reservations endeavors to make considerable assistance to that. Have any specific queries? Contact 8Rental.com!
Rent a coach in London
We propose Coach rental in London at very reasonable prices. We are UK's most beautiful in rental and group travel.
If you are looking for a local or nationwide service, our extensive fleet of premium coaches can handle all your travel needs. At 8Rental, your comfort is our business.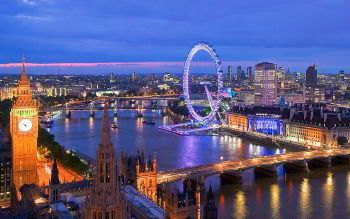 Founded in 43 AD, London is Great Britain's and Europe's biggest city. City's population counts 8.7 million people. London is located on the River Thames. Rent a bus in London with a driver to explore Tower Bridge, St Paul's Cathedral, Hyde Park.
Also, In 2017, London will host the World Championships in Athletics. Don't forget to book your comfort coach with 8Rental.com!
Our primary goal is to provide individuals and groups with extraordinary ground transportation that demonstrate an outstanding level of safety, sophistication, and professionalism.
Luxury coach features Sizable restroom, Luxline upholstery, carpet upholstery, onboard kitchen, complete interior soft trim, WC, reading lamps For passenger seats.
Let 8Rental.com plan your next group London journey.