If you are a traveler hoping to explore Geneva's beautiful sights in a carefree fashion, then you need to consider hiring a minibus. Our minibuses are great for large groups of friends, families with children, or couples who want to spend quality time together in comfort. The vehicles are spacious and comfortable, allowing everyone to sit back and enjoy their trip without having to worry about driving or parking their car somewhere secure when they arrive.
What is the value of using a minibus rental in Geneva?
If you plan on traveling in Geneva, our minibus hire is the perfect way to get to and from your destinations. Our minibuses are designed to accommodate up to 19 people, so they are ideal for families or large groups who want to travel together with all of their belongings. It also means that if there are any mobility issues in your party, such as people with disabilities, our minibuses will ensure you remain safe on your trip and provide an easy way to get to various locations.
Why is it convenient to hire a minibus with a driver?
Many people are not too keen on driving in a foreign country where they are unfamiliar with the rules of the road. Hiring one of our minibuses allows you to put this in the hands of one of our trusted drivers and travel through Geneva carefree. A minibus rental with a driver in Geneva is the perfect option for travellers who want to get from A to B in comfort and style without having to worry about the actual driving part themselves. In addition to providing you with peace of mind on your travels, it also means that you can use the vehicle whenever you need it – whether that's early morning or late at night - for as long as you want.
Why choose 8rental minibus hire?
Here at 8rental we aim to provide you with high-quality minibuses that you can rely on when travelling to various locations through the popular city of Geneva. Depending on the size of your group, we offer various types of vehicles from our standard minibus, which accommodates 16-19 passengers, to our business minibus with its VIP interior. We encourage you to choose the appropriate vehicle for you and your needs with the knowledge that all our minibuses are designed to also accommodate your luggage.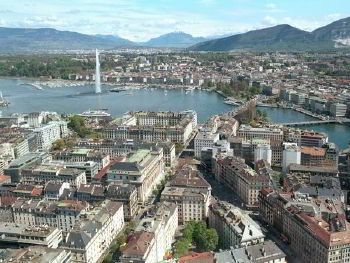 Our fleet of Vans
Business minibus hire service with driver
Business hired minibusses are equipped with high-level service elements that make every passenger's trip of luxury degree. Becoming a part of the business world, you should become & part of 8Rental's customer hire vans with driver team.
Standard minibus hire service with driver
Gather all your friends together inside a compact hired minibus with driver. Find all required & desired options within one hired minibus from 8Rental. Carpets, big windows, shelves, seatbelts & comfortable seats will make your travel very comfortable & secure.
How is minibus hire provided in Geneva?
Once you arrive in Geneva, our minibus driver will be waiting for you at a specified location arranged prior to your trip. The driver will have your phone number in order to contact you should you struggle to find them. Throughout the agreed rental period, the driver and minibus will be at your disposal so you can use them whenever you wish to travel to beautiful places across Genova. There will be no need to think about how to get to your desired destination or parking when you get there as this will all be dealt with by your driver. You can also leave all luggage in the minibus and know that it is safe when getting in and out at various stops. To rent a minibus in Geneva visit our website and get a quote/price today.