Famed for its world-class vineyards, it's no surprise that Bordeaux is known for being a must-visit city in France. Minibus rental in Bordeaux offers you the chance to visit the extraordinary architecture in this cosmopolitan city in a safe and comfortable way. Bordeaux - amazing city, capital of the Gironde department, Aquitaine region. The first thing that comes to mind mentioning Bordeaux- beautiful, amazing & recognized around the world wine. 
The best way to see Bordeaux
Minibus rental wit driver in Bordeaux means that you can avoid driving on unfamiliar roads. Instead, you can take in the sights as you as chauffeured around the city. With lots of space for luggage and modern facilities like air-conditioning on board, passengers can rest, relax and enjoy the space and comfort as they travel.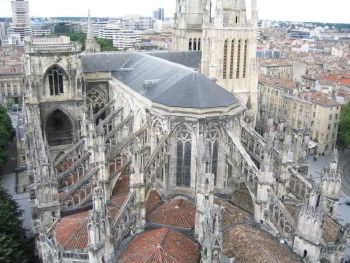 The most convenient way to travel
Minibus hire in Bordeaux is the quickest and easiest way to see the city. Hiring a minibus takes the hassle out of planning travel. You can be collected from the airport or your hotel and a modern comfortable minibus with a polite driver will be at your disposal throughout the rental period.
Bordeaux minibus hire with driver
Minibus specifications:
Electric panoramic windows
Armchairs
TV/audio set
Wide corridor
Where you can visit
As a recognized UNESCO world heritage site, Bordeaux is packed with beautiful architecture and culture. Minibus hire with a driver in Bordeaux can help you to get acquainted with the extensive gardens, exciting culture, and breath-taking architecture of the city. Minibus travel also means you can easily transfer to another part of France without the hassle of taking the train or flying. With 8Rental's help, you can guarantee yourself a quick comfortable journey around the city & Aquitaine region at an affordable price. Minibus rental in Bordeaux with chauffeur -the top solution for people who come to the city for touristic purposes.
Thanks to varieties of wine, the former quiet port town became the almost modern center of France, including coffee shops, parks & museums, attracting tourists from around the world. A rapidly growing university community that includes more than 60,000 people proves that Bordeaux is worth visiting and not just because of its famous wine. Bordeaux - rich history city that attracts tourists. Popular tourist sights: Place de la Bourse, Pont de pierre, Jardin botanique de Bordeaux and others.
Minivan to suit your needs
Whatever your group size, from six to 60 people, minibus rental companies can accommodate you. 8rental has a modern fleet of minibuses for all sizes of groups and offers 24/7 operator support to help you with your booking needs. Our minibus drivers are experienced professionals who will make sure that you arrive on time, every time.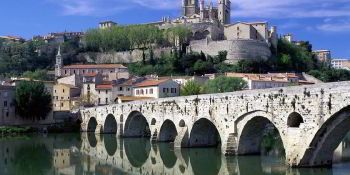 Combined Price
No additional remunerations:
Bordeaux affable chauffeur
Fuel
Toll roads & Highways
Value Added Taxes
Neoteric minibus
Passanger van hire services
Minibus rental with a driver in Bordeaux means that you don't need to worry about traveling on public transport with a group of people. You can simply arrange a pick-up point for your group, meet your driver, and let us worry about the rest! Then you can use the time you save arranging transport to enjoy spending time in Bordeaux.
Budget case of minivan hire with chauffeur
Don't you have enough money? Hire an economical minibus with a chauffeur in Bordeaux & be sure you can afford it. The minibus is very comfortable, equipped with all required elements, cozy seats & climate control system.
Luxury minibus hire with driver: business variant
If you are a business person, without a doubt, you'll need a luxury class hire minibus offer with a chauffeur. The business vehicle is of luxe appearance, with the intelligent driver, LCD TV, big halls & chairs with pillows.
Rent a minibus in Bordeaux
Get in touch to receive a free quote from 8rental. Whatever your needs, 8rental has a modern minibus service to suit you. Help us to take the stress out of your travels and enquire today.