Every passenger is searching for comfort, reliable & affordable transportation supplier. 8Rental's hire vehicles are meeting all requirements customer may ask for. Hire minibus with driver in Berlin & leave all worries away, as 8Rental will care about your ride, comfort & time.
General rate contains:
Modern minibus
Driver
Toll roads & highways
VAT
Fuel
Minibus chauffeured hire in Berlin or Hire minibus with driver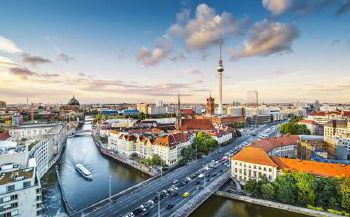 In the center of Berlin are concentrated its main attractions: the Brandenburg Gate-the symbol of reunited city, Reichstag, Berlin Cathedral, which is closely associated with the German history & the imperial dynasty of Hohenzollern, Rotes Rathaus & Alexanderplat. The main Berlin streets are Unter der Linden & Kurfurstendamm &, of course, so popular Museum Island.
Berlin is called the great "history textbook in stone." Its largest museum centers are Museum Island, Charlottenburg Palace & its surroundings, Museums in Dahlem & Cultural Center in the Tiergarten. There are more than 130 museums in Berlin in total.
There are 3 opera houses, the Old & the New National Gallery, eight symphony orchestras, more than 150 theaters & stage venues.
Berlin's shopping streets, shopping centers & markets offer everything to the heart of buyer. Favorite & famous are the "Walking mile" of the Kurfürstermamm, new complex on Potsdamerplatz & the rich tradition of Friedrichstrasse. Chauffeurs will drive you within all these streets.
Minibus chauffeured hire in Berlin or Berlin Tegel Airport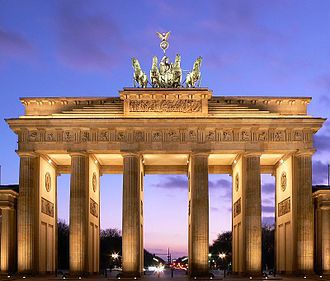 Berlin is the city of everyday event: concerts, parties & balls, international film & theater events, opera & other theaters, concert halls & libraries, Berlin festival weeks, International Film Festival, Berlin Theatre & Jazz Festival, as well as well-known long nights of culture & science-the only one of its kind in the world. Rent a chauffeured minibus in Berlin with 8Rental.com & spend your time relaxing & enjoying!
Minibus chauffeured hire service in Berlin will melt your heart as the provided level meets all passenger's wishes. Tidy chauffeur will greet you at Berlin Tegel Airport in time.
Driver licenses , cards & documentation
Verification process of driver licenses, documents is very strict & requires experience level of all chauffeurs. Drivers pass many tests , examinations & in fail case are not hired at work.
Minibus hire with driver: basic variant
Berlin hire minibus with driver – option that every passenger will find interesting as affordable price & provided service level makes 8Rental competitive company.

Minibus hire with driver: business variant
Berlin – country where many business meetings occur. Obviously a luxury minibus chauffeured hire is required during business meeting. Business minibus can accommodate from 9 to 24 passengers. Business partners will appreciate the comfort & luxury equipment inside this vehicle.
Booking process takes 3 steps:
Filling required quotation by 8Rental
Find affordable offer
Confirm booked minicoach via payment